Welcome to a world of whimsy, charm, and endless inspiration as we unveil a curated treasure trove of 200 Irresistibly Adorable Baby Shower Themes that are guaranteed to sprinkle enchantment over your celebration! From the classic to the creatively unexpected, these themes are a delightful canvas for crafting unforgettable moments to welcome the newest member of your family.
200 Irresistibly Adorable Baby Shower Themes You Need to See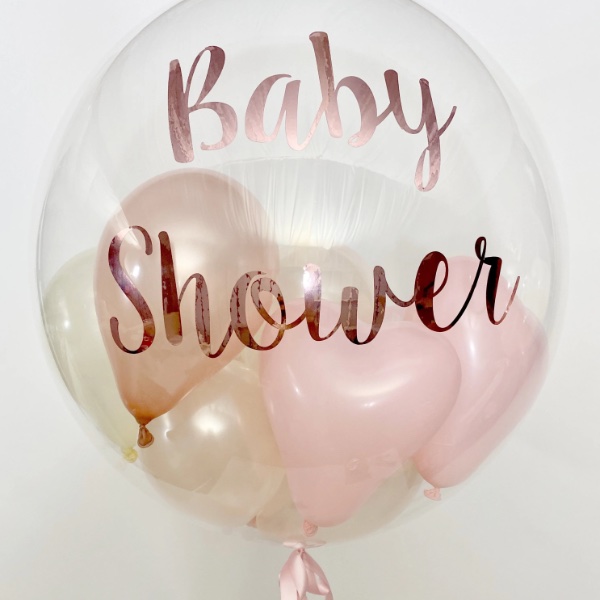 Whether you're planning a grand affair or an intimate gathering, join us on a journey through this captivating collection that showcases the most heartwarming and imaginative ideas. Prepare to be captivated, inspired, and utterly charmed – these baby shower themes are a testament to the boundless joy that comes with celebrating new beginnings. Let's dive into this delightful world of endless possibilities and uncover the perfect theme that will make your baby shower a cherished memory for years to come.
Baby Shower Themes For Girls
Embrace the world of all things sweet, charming, and utterly adorable with our curated selection of Baby Shower Themes for Girls.
From delicate pastels to whimsical fantasies, this enchanting array of themes is designed to celebrate the arrival of your precious baby girl in the most heartwarming and delightful way.
Join us as we explore a world filled with pink-hued dreams, dainty details, and endless inspiration that will make your baby shower an unforgettable celebration of the little princess soon to grace your life.
Flamingo
Rainbow
Vintage Theme
Tea Party
Sweet as can bee
Pink Elephants
Boho
Alice In Wonderland
Story Book
Princess
Pretty Pastels
Little Cutie
Tropical
Ready To Pop
Mary Poppins
Hello Baby
Beauty and the Baby
Little Princess
Alice In Wonderand
Minnie Mouse
Vintage Carousel
Boho Baby
Breakfast at Tiffany's
Twinkle Twinkle Little Star
Winnie the Pooh
Thanks Heaven for Little Girls
Pink Woodland
Precious Pastels
Mommy To Bee
Floral
Wonderland Wonders
Sweet As A Peach
The Adventure Begins
Aloha
Pink Elephant
Farm Girl
Beauty and the Baby
Raindrops and Unicorns
Little Mermaid
Princess
Whimsical Woodland
Vintage Charm
Garden Party
Farm Friends
Baby Shower Themes For Boys
Immerse yourself in a realm of spirited exploration and limitless creativity, courtesy of our carefully curated array of Baby Shower Themes for Boys. From enchanting nautical voyages to thrilling jungle escapades, this compilation is designed to honor the upcoming arrival of your cherished little prince, promising an enchanting and delightful experience.
Come along as we set forth on an expedition adorned with vivid hues, fanciful particulars, and an infinite wellspring of inspiration, all poised to metamorphose your baby shower into an indelible festivity that celebrates the joyous path that lies ahead.
Penguin
Story Book
Nautical
Teddy Bear
You Are My Sonshine
Dinosaur
Mustache Baby Shower
Rubber Duck
Lumberjack
Little Prince
Hello Baby
Oh Boy!
Ready To Pop
Jungle Theme
Super Hero
Navy and Gold
Elephant
Farm Boy
Beauty and the Baby
Baby Shark
Cowboy
Little Monkey
Twinkle Twinkle Little Star
Safari
Wild Animals
Rubber Ducks
Safari Theme
Le Petit Prince
Winnie the Pooh
Blue Elephants
Vintage Garage
The Adventure Begins
Elephant
Little Man
Nautical
Little Prince
Baby Shower Themes Gender Neutral
Well, for those who've kept the exciting secret under wraps or are aiming to surprise their Baby Shower attendees, the quest for a Gender-Neutral Baby Shower theme is on! These themes strike a harmonious chord in the realm of colors, catering to both bouncing boys and darling girls. Surprisingly, some of the most captivating Baby Shower concepts fall within the gender-neutral spectrum, where the palette weaves its charm in more nuanced ways. Ready to embark on this journey? Behold our top picks for Gender Neutral Baby Shower themes, destined to enchant and captivate whether it's a little prince or a precious princess awaiting their grand entrance!
Bun in the oven
Little Birdie
Tropical Leaves
Oh The Places You Will Go
Moon and Stars
Ready to Pop
Yellow and Gray
Winnie The Pooh
Nursery Rhyme theme
Succulents
Story Book Baby Shower
Woodland Baby Shower
Baby is brewing
Peter Rabbit
Baby Is Blooming
Wild West
Little Lamb
Cactus
Boho Bears
Beauty and the Baby
Twinkle Twinkle Little Star
Oh Baby
Hello World
We Are So Blessed
Peach and Turquoise
Hot Air Balloon
The Adventure Begins
Ready To Pop
Boho
Cute as a button
Noah's Ark
Classic Baby Shower Themes
Certain Baby Shower themes have gracefully weathered the ages, exuding timeless charm that remains unwavering. If you're yearning for a glimpse into the vintage realms of Baby Shower celebrations, allow us to guide you through a selection of the finest classic Baby Shower themes that have gracefully transcended the eras.
Oh Baby
Nautical
Baby Blue
Twinkle Twinkle Little Star
Winnie the Pooh
Baby Pink
Baby Elephants (pink, blue or yellow)
Peter Rabbit
Spring Baby Shower Themes
For those fortunate enough to gather their Baby Shower in the embrace of spring's bloom, a splendid opportunity awaits to infuse the festivities with the essence of the season itself. Embrace the rejuvenating spirit of springtime, where nature reawakens and new beginnings abound. As we usher you into this realm of inspiration, prepare to immerse yourself in a medley of captivating Spring-themed Baby Shower ideas that capture the very essence of life's renewal.
Little Lamb
Butterfly
Spring Greens
Blossom Baby Shower
Bee Baby Shower
Honey Bee
A Little Bird Told Me
Spring Flowers
Tea Party
Up And Away
Peter Rabbit
You Are My Sunshine
April Showers
Spring Woodland
Bunny
Spring Blossom
Floral
Summer Baby Shower Themes
When your Baby Shower coincides with the embrace of summer, a world of outdoor possibilities unfurls before you. With the sun as your companion, an array of al fresco arrangements beckon – think garden soirées or delightful picnics. Join us as we unveil a spectrum of cherished notions for a Summer-themed Baby Shower, inviting you to seize the radiant days and balmy evenings to craft a celebration that dances harmoniously with the season's warmth and abundance.
Ice Cream
Under The Sea
Sweet As A Peach
Up And Away
Bee
Garden Party
Baby Shark
Pretty Pastels
Flamingo
Sunflower
Nautical
Tropical
Boho Picnic
Tutti Fruity
Tea Party
Floral
Aloha
You Are My Sunshine
Baby Q
Sunflower
Fall Baby Shower Themes
Autumn paints an exquisite backdrop for a heartwarming Baby Shower. As the earth dons its splendid coat of fall hues, a palette of browns and creams emerges, inviting visions of elegance. The crisp, invigorating air ushers in a new chapter, infusing the ambiance with a cozy charm. Delve into a realm of inspiration as we present an array of captivating concepts for a Fall-themed Baby Shower, where nature's poetry and the season's enchantment unite to craft a celebration like no other.
Winter Baby Shower Themes
Winter bestows its own unique magic upon the world, offering a canvas of wonder for your Baby Shower. Embrace the season's embrace with these enchanting choices for a Winter-themed celebration. Don't let the chill deter your plans – whether it's cold and rainy outdoors or a snow-kissed wonderland, your Baby Shower can be an exquisite indoor haven of coziness and delight. Prepare to be swept away by our collection of ideas that infuse the spirit of winter into your Baby Shower, transforming it into a snug and wondrous affair, whatever the weather.
Baby It's Cold Outside
Winter Wonderland
Polar Bears
Little Snowflake
Bundle Up Baby
Winter Whites
Rustic Woodland
Halloween Baby Shower Themes
If the allure of Halloween holds a special place in your heart, why not weave its enchantment into your Baby Shower? Embrace the unique and captivating with a Halloween-themed celebration – an unconventional yet increasingly popular choice that adds a dash of originality to your festivities. Embark on a journey into the realm of the unexpected as we unveil a collection of our favored Halloween Baby Shower concepts, where the spooktacular meets the heartwarming in a truly unforgettable blend.
Christmas Baby Shower Ideas
Should your Baby Shower coincide with the joyful echoes of the Christmas season, an opportunity arises to bask in the yuletide spirit with a charming Christmas-themed celebration. The magic of this time of year naturally lends itself to an atmosphere of merriment, infusing your gathering with a touch of festive enchantment. What better way to revel in the season's delights than by weaving them into your Baby Shower? Prepare for a heartwarming journey as we present an array of Christmas-inspired ideas, where the warmth of togetherness and the joy of the season meld harmoniously for an unforgettable celebration.
Santa Baby
Winter Wonderland
Holy Night
White Christmas
Christmas Sweater Baby Shower
Baby It's Cold Outside
Easter Baby Shower Themes
As the promise of Easter beckons, your Baby Shower takes on a delightful twist. Amidst the blossoming of spring, consider these charming suggestions to infuse your celebration with the essence of the Easter season. Embrace the whimsy of the Easter bunny and the timeless joy of a spirited egg hunt, all interwoven into a tapestry of festive delight. Allow us to guide you through a collection of ideas that capture the essence of Easter and transform your Baby Shower into a celebration that mirrors the wonder of the season.
Easter Bunnies
Spring Blossom
Easter Egg Hunt
Theme Ideas for a Character Baby Shower
Delve into the realm of imagination and spark a sense of playful nostalgia with a beloved character as the guiding star of your Baby Shower theme. By centering your celebration around a cherished figure, you create a whimsical canvas that brings joy and smiles to the forefront. Embark on a journey through our carefully curated collection of Baby Shower character ideas – a delightful spectrum that promises to infuse your event with the magic and charm that only a beloved character can bestow.
Winnie The Pooh
Dr Seuss
Peter Rabbit
Alice in Wonderland
I Love you to the Moon and Back
Le Petit Prince
Velveteen Rabbit
Disney
Peter Pan
Boss Baby
Paddington Bear
The Very Hungry Caterpillar
Baby Shower Themes By Color
Occasionally, a distinct theme might not be your aim, yet the allure of a captivating color palette beckons. Embrace the world of hues and shades, for a color-themed Baby Shower can be equally enchanting. With creativity as your guide, explore a realm where colors themselves become the protagonists, crafting an ambiance that exudes elegance and charm. Join us as we unveil a curated selection of stunning color combinations, meticulously chosen to grace your Baby Shower with a touch of artistic brilliance and visual splendor.
Navy and Gold
Green and Gold
Gold and Silver
Pinks
Blues
Yellows
Pastels
Rainbow
Rose Gold
Peach
Whites
Greenery
Fall tones – browns and golds
Mint and Pale Pink
Funny Baby Shower Themes
At times, a yearning for the extraordinary stirs within, urging you to venture into uncharted territories of creativity. Should you heed this call, a world of delightful uniqueness awaits. Brace yourself for an exploration of humor-infused Baby Shower theme ideas that promise to tickle funny bones and ignite joy among your cherished guests. Prepare to unravel an array of whimsical concepts that will undoubtedly leave a trail of laughter and merriment, painting your Baby Shower with a playful brush of unforgettable amusement.
​Holy Guacamole
Taco Bout a Baby
Wild West
Ready to Pop
Star Wars Theme
Big Mama
Take a look at more Baby Shower ideas and article here.