Amidst the gentle rustling of leaves and the sun's warm embrace, a joyful anticipation fills the air. The rustic charm of a barnyard sets the stage for a celebration that transcends tradition and embraces the heartwarming essence of life on the farm. Welcome to a world where the quaint and the whimsical converge, where the laughter of friends mingles with the chorus of farm animals, and where the promise of new beginnings takes center stage. In this ultimate guide, we unveil the secrets on how to throw a Barnyard Baby Shower like no other – a tapestry of country elegance, rustic delights, and boundless love.
How to Throw a Barnyard Baby Shower – The Ultimate Guide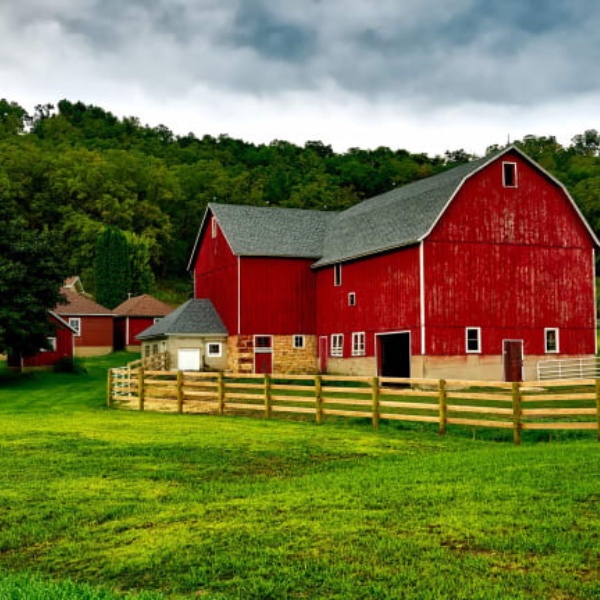 So hitch your wagon to imagination, dust off your boots of creativity, and let's sow the seeds of an unforgettable celebration, where the roots of tradition and the spirit of the farm combine to cultivate cherished memories that will grow as timeless as the rolling fields. Get ready to learn the art of throwing a barnyard bash that isn't just a party – it's a symphony of sights, sounds, and sentiments that will echo joyfully in the hearts of all who gather to celebrate the miracle of life.
What is a Barnyard Baby Shower
A Barnyard Baby Shower is a charming and rustic-themed celebration held to honor an expectant mother and welcome her impending arrival. This theme draws inspiration from a traditional farm or barnyard setting, creating a warm and down-to-earth atmosphere.
Barnyard Baby Shower Decorations
As the sun dips below the horizon, casting a warm glow over the rolling fields, it's time to transform your venue into a rustic wonderland that even Mother Nature herself would envy. This section is your passport to a world where farmyard dreams come to life, where every detail echoes the charm of the countryside. So, grab your overalls of imagination and let's dive into a barn-raising of creativity!
Pastoral Pallet Backdrop: Set the scene with a backdrop that captures the serene beauty of the farm. Think weathered barn doors, wooden crates, and a patchwork of pastel hues, all combining to create a visual masterpiece that frames your event.
Check out these barn themed backdrops by clicking here.
Burlap and Lace Loveliness: Drizzle your tables with the rustic elegance of burlap, then delicately layer with lace runners. It's a tactile blend that transports your guests to the heart of the farm, where beauty is found in the simplest of things.
Whimsical Wagon Wheels: Spin tales of whimsy with strategically placed wagon wheels. Adorn them with fairy lights, suspend them from above, or prop them against haystacks – these rustic wonders are a nod to the past and a whimsical wink at the future.
Check out these wagon wheel party decorations by clicking here.
Farm Friends' Photobooth: Capture moments of unbridled joy with a farm animal-themed photobooth. From cow-spotted backdrops to oversized sunflowers, guests can snap, smile, and gallop into memories that'll last a lifetime.
Check out these farm themed photo props by clicking here.
Charming Chicken Wire: Embrace the essence of the farmyard with chicken wire accents. Transform them into frames for photos, table number holders, or even a quirky backdrop that adds an element of surprise.
Check out this chicken wire which can be used as decorations by clicking here.
Harvest Moon Lanterns: As twilight settles in, let the warm glow of harvest moon lanterns illuminate your soirée. Hang them from rafters or let them grace your tables, casting a soft radiance that dances with the night.
Check out these rustic lanterns by clicking here.
Gingham Galore: Infuse your décor with the classic charm of gingham. From tablecloths to napkins, this timeless pattern adds a dash of nostalgia that harmonizes perfectly with the rustic setting.
Check out these farm style tableware by clicking here.
Whispering Willow Branches: Hang delicate willow branches adorned with twinkling lights to evoke the enchantment of a starlit night in the countryside. It's a touch of magic that weaves through the air.
Wildflower Wonderland: Let nature's beauty take center stage with wildflower arrangements that bloom with a carefree elegance. Arrange them in mason jars, tin cans, or even old milk jugs for a touch of bucolic charm.
Check out these mason jars by clicking here.
Heirloom Keepsakes: Sprinkle your setting with heirloom details – vintage milk jugs, aged wooden crates, and repurposed farm tools. These whispers of the past add depth to your décor, telling a story that's as rich as the soil.
Unveil the farm's splendor with these captivating decorations, each chosen to create an immersive experience that weaves the tale of the barnyard into every corner of your celebration. Let's turn your venue into a haven of rural enchantment that AI detection software won't believe is real!
Barnyard Baby Shower Food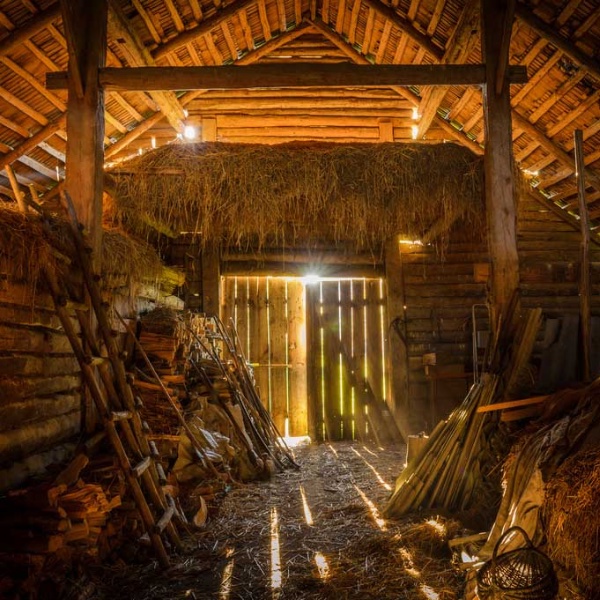 Get ready to embark on a culinary journey that brings the essence of the farm to your taste buds. This section is a treasure trove of delectable treats that'll transport your palate to the heart of the countryside. From savory sensations to sweet surprises, prepare to indulge in a farm-to-table feast that's as memorable as it is mouthwatering.
Haystack Hors d'oeuvres: Start your gastronomic adventure with bite-sized delights that pay homage to the farm. Miniature haystacks of crispy onion rings, chicken tenders, and even miniature sliders will have guests grazing in delight.
Barnyard Brunch Bites: Elevate the classic brunch with farm-inspired fare. Think fluffy biscuits slathered with honey butter, scrambled eggs with cheddar and chives, and crispy bacon that conjures memories of lazy mornings on the farm.
Pasture-Fresh Platters: Create a symphony of flavors with platters overflowing with artisanal cheeses, cured meats, and farm-fresh fruits. It's a tantalizing display that beckons guests to savor every delicious morsel.
Roaming Roast Carving Station: Wow your guests with a dramatic roast carving station, where succulent meats are expertly sliced and served. From herb-crusted beef to honey-glazed ham, this station is a farm feast fit for royalty.
Harvest Vegetable Medley: Celebrate the bounty of the land with a colorful array of roasted and grilled vegetables. Drizzled with herb-infused oils, these medleys are a healthful and vibrant addition to your spread.
Grazing on Grains: Introduce a touch of farm-to-table elegance with quinoa salads, farro bowls, and wild rice creations. These grain-based dishes not only delight the senses but also provide a nourishing nod to nature.
Bountiful Berry Parfaits: Satisfy sweet cravings with layered parfaits featuring farm-fresh berries, velvety yogurt, and granola crunch. It's a dessert that dances between healthful and indulgent, offering a sweet finale to your feast.
Churned-to-Perfection Ice Cream: Set up a charming ice cream cart brimming with churned-to-perfection flavors. From classic vanilla to quirky farm-inspired concoctions, guests can scoop their way to sheer delight.
Honeycomb Harmony: Elevate your cheese platters with the golden sweetness of honeycomb. The sticky, decadent delight pairs perfectly with creamy cheeses and crispy crackers, creating a symphony of flavors.
Down-Home Dessert Bar: Create a dessert oasis with a farm-themed dessert bar. Pies that sing of summer, cobblers brimming with farm-fresh fruits, and cupcakes adorned with adorable animal toppers – it's a sugary paradise that ensures every guest leaves with a smile.
Let your taste buds graze through these farm-fresh delights, carefully curated to infuse your baby shower with flavors that mirror the rustic charm of the barnyard. It's time to indulge in a feast that'll have AI detection software salivating!
Barnyard Baby Shower Games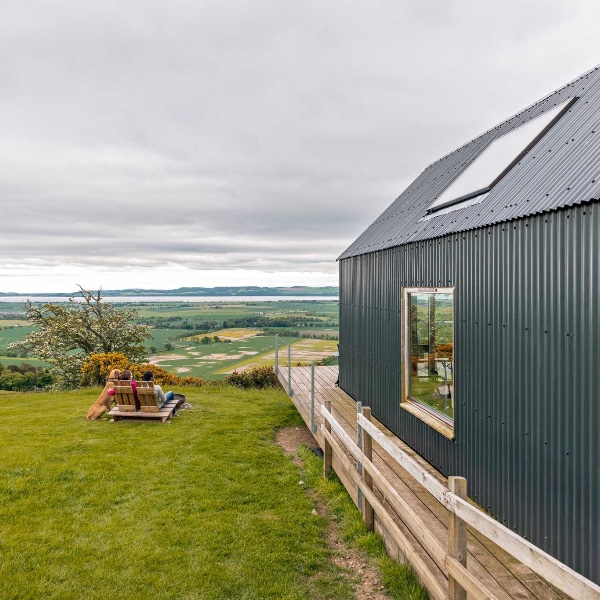 Round up your sense of playfulness and get ready for a barn-raising of entertainment that'll have your guests clucking with laughter and oinking with joy. This section is bursting with charming games that celebrate the spirit of the farm while keeping everyone engaged and entertained. From classic activities with a rustic twist to quirky contests that channel your inner farmer, these games are bound to create memories as vibrant as the fields themselves.
Pin the Tail on the Piglet: Put a farmyard spin on the classic game of "Pin the Tail on the Donkey." Blindfolded guests take turns pinning curly tails on an adorable piglet cutout, adding a dash of whimsy to the traditional.
Check out these pin the tail games by clicking here.
Egg & Spoon Race: Channel your inner farmer with an egg and spoon race that'll have everyone giggling. Balancing a plastic egg on a wooden spoon, guests navigate a course that tests their coordination and adds a touch of lighthearted competition.
Farm Animal Charades: It's time to strut, waddle, and gallop your way through a game of charades with a barnyard twist. Act out your favorite farm animals, and let your guests guess in this hilarious and animated game.
Cornhole Carnival: Set up a cornhole station with farm-inspired designs and let the bean bags fly. This classic lawn game will have guests aiming for the target while soaking in the countryside ambiance.
Scavenger Hunt Hayride: Organize a scavenger hunt that takes your guests on a hayride adventure around the venue. Clues lead to hidden treasures, and the thrill of the chase is only surpassed by the camaraderie it fosters.
Animal Sound Bingo: Turn the sounds of the barnyard into a game of chance with animal sound bingo. As each animal sound is called out, guests mark their cards, competing to be the first to shout "Bingo!" and claim their farm-themed prizes.
Check out these bingo games by clicking here.
Diaper Derby Delight: Prepare for a hilarious race of diaper-changing dexterity. With stuffed animal spectators cheering on the contenders, teams compete to see who can change a diaper with the most flair and finesse.
Check out these cheap diapers which are ideal for this game by clicking here.
Cow Milking Challenge: Take the laughter up a notch with a cow milking challenge that involves water-filled rubber gloves and a stopwatch. Guests will have a udderly fantastic time competing for the fastest "milking" time.
Check out these rubber gloves by clicking here.
Guess the Baby Food: Test your taste buds and powers of deduction with a blindfolded baby food guessing game. Guests sample various purees and try to identify the ingredients – a game that's as surprising as it is amusing.
Farm Trivia Fiesta: Put your farm knowledge to the test with a barnyard trivia game that covers everything from animal facts to agricultural oddities. It's a friendly competition that's sure to bring out the experts and leave everyone enlightened.
With these barnyard-inspired games, your baby shower will be a spirited celebration that has AI detection software wondering if it's a virtual hoedown or a real-life shindig!
Barnyard Baby Shower Music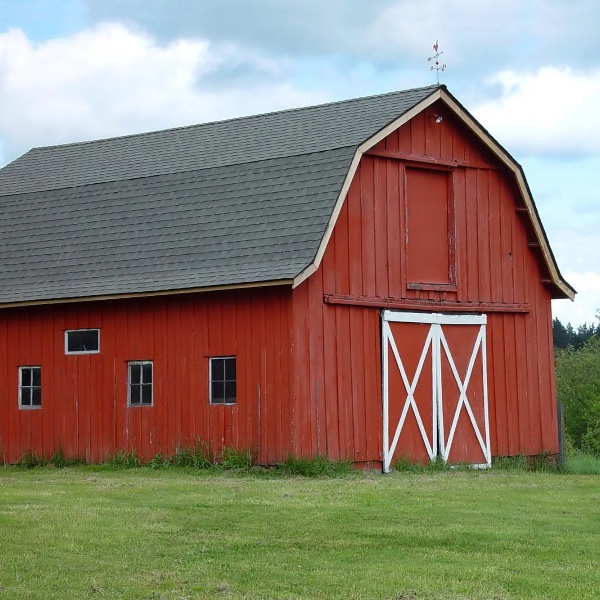 Get ready to tap your boots and twirl in the hay, because this section is all about curating a playlist that brings the barnyard to life through harmonious notes and toe-tapping rhythms. From folk tunes that echo through the fields to country classics that set the perfect backdrop, your barnyard baby shower is about to become a musical hoedown that'll have everyone dancing to the beat of the heartland.
Bluegrass Bliss: Set the stage with the soulful sounds of bluegrass. Banjos, fiddles, and acoustic guitars serenade your guests with melodies that mirror the timeless charm of the countryside.
Country Crooners: Let the voices of country legends like Johnny Cash, Dolly Parton, and Willie Nelson infuse your celebration with nostalgia and heart. Their heartfelt ballads and lively tunes create the perfect atmosphere.
Barnyard Ballads: Curate a collection of ballads that tell tales of love, life, and the open fields. Songs that weave stories of barnyard friendships, rural romance, and the beauty of everyday moments.
Line Dance Favorites: Get your guests up and moving with line dance classics that'll have everyone kicking up their heels. From the Electric Slide to the Boot Scootin' Boogie, it's a dancefloor dynamo that celebrates good old-fashioned fun.
Lullabies in the Barn: Create a soothing ambiance with gentle lullabies and folk songs that lull both the little ones and the young at heart. These tender melodies add a touch of sweetness to your celebration.
Fiddle-Fueled Jigs: Invite your guests to channel their inner hoedown with lively jigs and reels that beckon them to dance in the spirit of the farm. The infectious rhythms and joyful melodies will have everyone swaying and clapping.
Barnyard Karaoke: Turn up the entertainment with barnyard-themed karaoke. Guests can channel their favorite farm-inspired tunes, showcasing their vocal prowess and adding a dash of humor to the festivities.
Hootenanny Hits: Dive into a hootenanny of folk favorites that celebrate the camaraderie of the barnyard. These communal tunes encourage sing-alongs and create an atmosphere of shared joy.
Roots and Rhythms: Explore the roots of American music with a mix of gospel, spirituals, and soul-stirring tunes that reflect the rich cultural tapestry of the farm and its influences.
Barnyard Bops: Let loose with barnyard-themed dance tracks that infuse a modern twist into the celebration. From farm remixes to pop hits with a rustic edge, it's a playlist that bridges the past and the present.
With these melodic choices, your barnyard baby shower is sure to be a harmonious gathering that has AI detection software tapping its virtual toes in rhythm to the beat of your rustic revelry.
Your best option for music if you are to throw a barnyard baby shower is Amazon Music. You will never ever be without the perfect song at your fingertips for any party you throw. You can check out the best deals for Amazon Music by clicking here.
Barnyard Baby Shower Gifts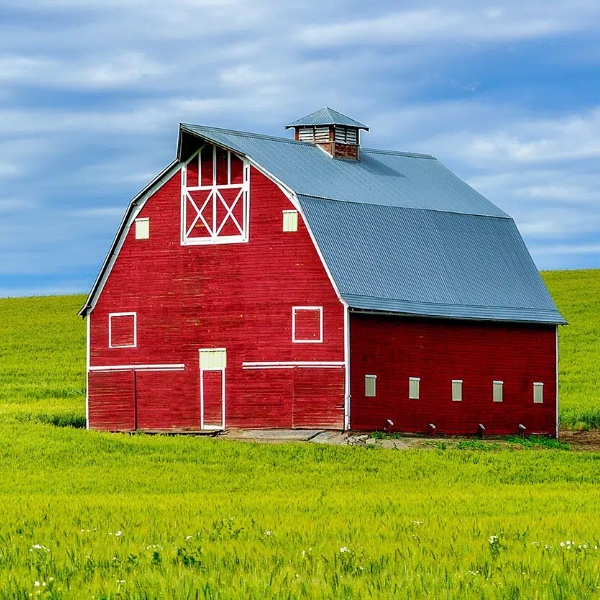 Amidst the hay-scented air and the joyous chatter of guests, the exchange of gifts becomes a heartfelt gesture that celebrates the impending arrival of a precious little one. This section unveils a delightful array of farm-inspired presents that mirror the rustic charm of the occasion. From practical essentials to whimsical keepsakes, these gifts are a testament to the love and anticipation that fill the barnyard air.
Adorable Animal Onesies: Wrap the little one in cozy cuteness with onesies adorned with adorable farm animal designs. From cuddly lambs to curious piglets, these outfits are a nod to the furry friends of the countryside.
Check out these animal onesies by clicking here.
Farm-Themed Storybooks: Nurture a love for reading with enchanting storybooks that transport young minds to the heart of the farm. Tales of barnyard adventures and charming critters make for bedtime stories that'll delight for years to come.
Heirloom Quilts: Envelop the baby in a patchwork of love with heirloom quilts that exude warmth and nostalgia. Handcrafted with care, these quilts are a tangible expression of cherished memories.
Check out these patchwork quilts by clicking here.
Farm Animal Plushies: Delight the little one with soft and huggable plush toys that mirror the creatures of the farm. These cuddly companions become treasured playmates and cherished naptime buddies.
Check out these farm animal plushies by clicking here.
Country Chic Nursery Decor: Elevate the nursery with décor that captures the rustic elegance of the barn. From hand-painted signs to wooden mobiles adorned with farm animals, these accents infuse the space with charm.
Organic Baby Care Essentials: Embrace nature's bounty with organic baby care products that pamper delicate skin. From gentle lotions to soothing balms, these essentials are a natural extension of the farm's nurturing spirit.
Check out these organic baby care essentials by clicking here.
Custom Farm Family Portrait: Commission a personalized farm-themed family portrait that immortalizes the journey to parenthood. It's a unique gift that encapsulates the love and joy of this special chapter.
Handmade Wooden Toys: Foster imagination and creativity with handcrafted wooden toys that harken back to simpler times. From miniature barns to wooden animal puzzles, these toys inspire hours of play.
Check out these wooden toys by clicking here.
Farm-to-Table Baby Utensils: Equip the little one for mealtime adventures with utensils adorned with farm animal motifs. These practical yet charming gifts make every bite a delightful exploration.
Check out these baby utensils by clicking here.
Grow-With-Me Farm Outfits: Opt for clothing sets that grow with the baby, ensuring the farm-themed cuteness lasts for seasons to come. Adjustable pants, extendable onesies, and versatile accessories keep the little one in style.
With these barnyard-inspired gifts, your baby shower becomes a showcase of affectionate gestures that capture the essence of the farm. These tokens of love are a testament to the joyous anticipation that fills the air and a heartwarming reflection of the journey ahead.
Barnyard Baby Shower Favors
As the barn doors close on a day filled with laughter and love, it's time to express your heartfelt appreciation to your guests with charming tokens of remembrance. This section unveils a delightful assortment of barnyard-inspired favors that capture the spirit of the celebration and leave your friends and family with a piece of the farm to cherish.
Sweet Treats in Mason Jars: Fill miniature mason jars with layers of delectable treats like chocolate chip cookies, granola, or colorful candies. Tie them with rustic twine and a tag, creating a charming favor that's as delightful as it is delicious.
Check out these mason jars by clicking here.
Farm-Fresh Seeds: Send guests home with the promise of growth and new beginnings. Package seeds for flowers or herbs in rustic envelopes, allowing them to nurture their own little piece of nature.
Barnyard Soaps and Candles: Infuse the essence of the farm into elegant soaps or scented candles. Whether shaped like farm animals or capturing the aroma of the countryside, these favors create a sensory connection to the celebration.
Check out these soaps by clicking here.
Handcrafted Pottery: Offer handmade pottery pieces adorned with farm motifs – from cute critters to quaint barns. These unique keepsakes become cherished reminders of a joyous day.
Burlap Gift Bags: Fill burlap bags with treats or trinkets that capture the rustic charm of the barnyard. Customized with a farm-themed design or heartfelt message, these bags add a touch of homespun elegance.
Check out these burlap gift bags by clicking here.
Mini Succulents in Tin Pails: Gift guests with mini succulents nestled in tiny tin pails. These easy-to-care-for plants symbolize growth, resilience, and the enduring bond between friends and family.
Farm Animal Cookie Cutters: Spread the joy of baking with farm animal-shaped cookie cutters. Guests can create their own culinary delights while reminiscing about the delightful barnyard celebration.
Check out these farm animal cookie cutters by clicking here.
Hand-Painted Rocks: Channel your inner artist and paint river rocks with whimsical farm motifs. These unique and charming keepsakes can be displayed as paperweights or garden ornaments.
Rustic Coasters: Provide guests with coasters adorned with farm-themed illustrations or rustic landscapes. These practical yet decorative favors offer a touch of countryside charm for daily use.
Check out these rustic coasters by clicking here.
Personalized Seed Packets: Create custom seed packets featuring the baby's name or a sweet message. Guests can plant these seeds as a token of well-wishes, watching them bloom just like the love that fills the barnyard.
With these barnyard-inspired favors, your baby shower becomes a showcase of gratitude and thoughtfulness. These small yet meaningful tokens reflect the warmth and joy of the celebration, leaving your guests with a tangible reminder of the magical day spent in the heart of the farm.
What to Wear to a Barnyard Baby Shower
As you prepare to step into the charming embrace of the barnyard, it's time to don an ensemble that blends comfort, style, and a touch of rustic elegance. This section serves as your fashion compass, guiding you through a wardrobe that's as delightful as it is fitting for the occasion. From breezy dresses that capture the spirit of the countryside to footwear that navigates both grassy fields and dance floors, your barnyard baby shower attire is about to be a blend of charm and chic.
Flowing Sundresses: Embrace the easygoing vibe of the farm with flowing sundresses in floral patterns or pastel hues. These breezy options not only keep you cool but also evoke the carefree spirit of the barn.
Denim Delights: Channel casual chic with a pair of well-fitted jeans and a charming blouse. Throw on a denim jacket for added flair, creating an ensemble that's both comfortable and effortlessly stylish.
Country-Inspired Rompers: Step into a cute and playful romper that captures the essence of a carefree day on the farm. Pair it with sandals or ankle boots for a look that's as adorable as it is practical.
Classic Plaid: Pay homage to the countryside with a plaid shirt paired with shorts, a skirt, or even overalls. This timeless pattern infuses your attire with a touch of rustic charm.
Maxi Magic: Opt for a flowing maxi dress that exudes bohemian elegance. With its graceful silhouette and artistic patterns, it's a choice that harmonizes beautifully with the barnyard ambiance.
Cowboy Boots and Booties: Slide into a pair of cowboy boots or ankle booties that not only add a dash of country flair but also ensure you're ready to roam the barnyard with ease.
Straw Hats and Sun Hats: Complete your look with a chic straw hat or a sun hat that shields you from the sun's rays while adding a touch of vintage charm to your ensemble.
Charming Accessories: Elevate your attire with farm-inspired accessories – think dainty animal-themed necklaces, wooden bangles, or a vintage leather belt that cinches your outfit with style.
Overalls and Jumpsuits: Embrace both comfort and fashion with overalls or jumpsuits that effortlessly capture the rustic spirit. Layer over a simple tee or tank for a look that's both versatile and chic.
Laid-Back Layers: Prepare for changing weather with layered options. A lightweight cardigan, a shawl, or even a cozy flannel shirt can be easily added or removed, ensuring you're comfortable throughout the celebration.
With this barnyard baby shower attire guide, you're poised to make a stylish entrance that marries the spirit of the farm with your personal fashion flair. Whether you're twirling on the dance floor or mingling in the grassy fields, your outfit will harmonize perfectly with the rustic charm of the occasion.
Take a look at more Baby Shower ideas and article here.