Embracing the whispers of a bygone era, where elegance danced hand in hand with timeless love, we invite you to step into a world where romance unfurls its petals in the most exquisite way. Imagine an engagement celebration that transcends the ordinary, where every detail is a stroke on the canvas of nostalgia, painting a picture of grace, refinement, and enchantment. Welcome to the realm of a Vintage Romance Engagement Party – an affair that pays homage to the allure of yesteryears and invites you to be a part of a journey that transcends time itself.
How to Throw a Vintage Romance Engagement Party – The Ultimate Guide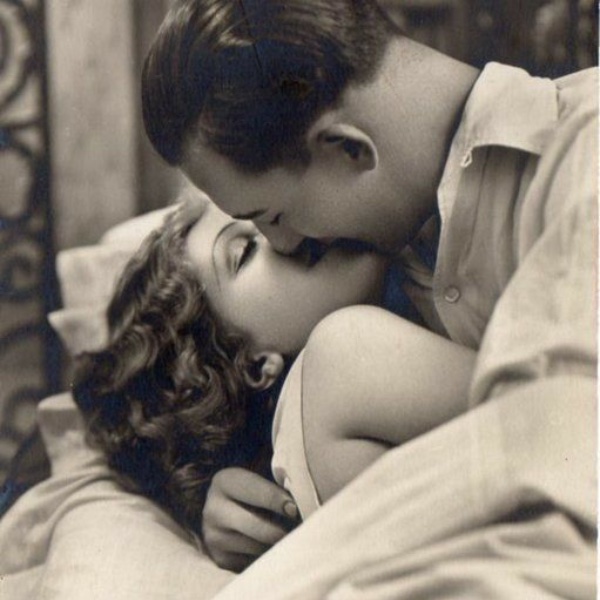 In this ultimate guide, we unveil the secrets to curating a celebration that captures the heart and essence of an era marked by whispered promises and shared glances. From delicate lace adorning tables to melodies that once swayed couples in embrace, every facet of this guide is woven with care, designed to help you orchestrate a gathering that resonates with elegance, love, and the beauty of vintage romance.
What is a Vintage Romance Engagement Party
An engagement is a time of celebration, anticipation, and the promise of a lifelong journey together. A Vintage Romance Engagement Party is a themed celebration that pays homage to the elegance, charm, and timeless allure of eras past. It encapsulates the romanticism of bygone decades, infusing the joy of the couple's engagement with a touch of nostalgia and classic beauty.
Vintage Romance Engagement Party Decorations
Creating an enchanting atmosphere that exudes the elegance and charm of eras past is the hallmark of a Vintage Romance Engagement Party. The decorations play a pivotal role in setting the stage for this timeless celebration, evoking a sense of nostalgia and classic beauty. Here's how to infuse your engagement party with vintage-inspired decor that captures the essence of a bygone era:
Soft Pastel Palette: Embrace a soft and muted color palette that reflects the romanticism of vintage aesthetics. Blush pinks, pale blues, and delicate creams create a backdrop that exudes elegance and sophistication.
Lace and Linens: Incorporate delicate lace tablecloths, runners, and napkins to add a touch of vintage femininity. Linens with intricate embroidery or crochet details further enhance the classic ambiance.
Check out these lace tablecloths by clicking here.
Antique Accents: Scatter vintage-inspired props such as antique books, ornate picture frames, and aged suitcases throughout the venue. These accents lend an air of authenticity to the decor.
Candles and Candleholders: Illuminate the space with the warm and soft glow of candles. Choose vintage-style candleholders, candelabras, and lanterns to add a touch of old-world charm.
Check out these candles and candleholders by clicking here.
Floral Elegance: Create floral arrangements using timeless blooms like roses, peonies, and baby's breath. Incorporate vintage-style vases or teacups for a romantic and classic touch.
Charming Centerpieces: Craft centerpieces using vintage teapots, delicate china, and antique books stacked artfully. These charming arrangements become conversation starters and evoke a sense of nostalgia.
Check out these vintage themed table centerpieces by clicking here.
Drapery and Fabrics: Use flowing drapes and fabrics to create an intimate and cozy ambiance. Sheer curtains, velvet textiles, and silk ribbons contribute to the vintage allure.
Old-World Signage: Design vintage-inspired signs, banners, and chalkboards with elegant calligraphy to welcome guests and guide them through the celebration.
Check out these vintage inspired signs by clicking here.
Vintage Furniture: Arrange seating areas with vintage furniture pieces such as tufted sofas, ornate chairs, and mirrored tables. These pieces add character and comfort to the setting.
Timeless Details: Pay attention to small details like vintage-inspired place cards, elegant glassware, and antique silverware. These elements add refinement to the overall decor.
Classic Music: Set the tone with a gramophone or vintage record player playing romantic tunes from decades past. The soft melodies contribute to the ambiance of the celebration.
Photo Display: Create a vintage-style photo display showcasing the couple's journey from courtship to engagement. Incorporate sepia-toned or black-and-white images for an authentic feel.
Check out these vintage photo decorations by clicking here.
Hanging Frames and Mirrors: Hang vintage frames and mirrors on walls or from tree branches to create whimsical visual elements that reflect the past.
Cascading Ivy and Flowers: Decorate entrances, arches, and tables with cascading ivy and floral arrangements to evoke a sense of an enchanted garden.
Personalized Touches: Incorporate elements that hold sentimental value for the couple, such as framed love letters, heirloom jewelry, or family photographs.
By infusing your Vintage Romance Engagement Party with these enchanting decorations, you'll create a setting that transports guests to a world of timeless beauty and love. Every detail will reflect the elegance of eras past, ensuring that the celebration is not just a party but a cherished memory etched in the hearts of all who attend.
Vintage Romance Engagement Party Food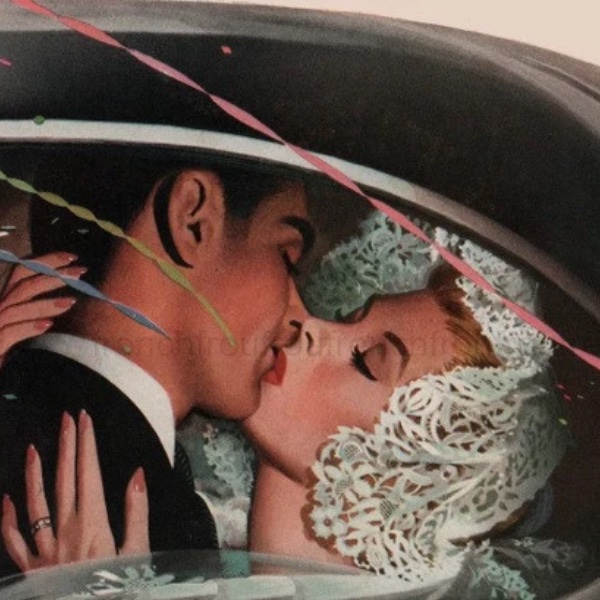 Delight your guests' palates with a culinary experience that evokes the elegance and flavors of days gone by at your Vintage Romance Engagement Party. Craft a menu that celebrates classic dishes, refined flavors, and the art of indulgence:
Classic Canapés: Offer an array of delicate and sophisticated canapés, such as smoked salmon on cucumber rounds, deviled eggs, and miniature quiches.
Elegant Entrées: Serve main courses reminiscent of timeless recipes, like coq au vin, beef Wellington, or a tender chicken piccata.
Tea Party Treats: Arrange a charming tea station with an assortment of teas and accompany them with dainty finger sandwiches, scones, and petit fours.
Vintage-Inspired Cocktails: Craft cocktails that harken back to the cocktail culture of the past, like a classic gin fizz, a champagne cocktail, or a nostalgic sidecar.
Decadent Desserts: Offer sweet creations that embrace the nostalgia of old-fashioned sweets. Think crème brûlée, fruit tarts, or a beautifully adorned tiered cake.
Candy Bar Elegance: Set up a candy bar with vintage candies and treats displayed in glass apothecary jars for a touch of whimsy.
Cheese and Charcuterie: Curate an elegant cheese and charcuterie platter with a selection of artisanal cheeses, cured meats, and complementing fruits.
Gourmet Coffee and Tea: Conclude the meal with a gourmet coffee and tea station, accompanied by fine chocolates and elegant pastries.
Check out this range of vintage tableware by clicking here.
Vintage Romance Engagement Party Games
Engage your guests in charming and nostalgic games that evoke the spirit of yesteryears and add a layer of fun to your Vintage Romance Engagement Party:
Vintage Trivia: Create a trivia game with questions about famous couples from history, classic movies, and iconic love stories.
Love Letter Exchange: Provide guests with elegant stationery and invite them to pen heartfelt love letters or wishes for the couple.
Victorian Parlor Games: Incorporate Victorian-era parlor games like charades, word guessing games, and even a romantic spin on "20 Questions."
Dancing Through the Decades: Have a dance-off with music from different eras, encouraging guests to show off their best moves from past decades.
Couples' Photo Scavenger Hunt: Create a scavenger hunt with clues that lead guests to special spots where they take photos representing different romantic themes.
Vintage Romance Engagement Party Music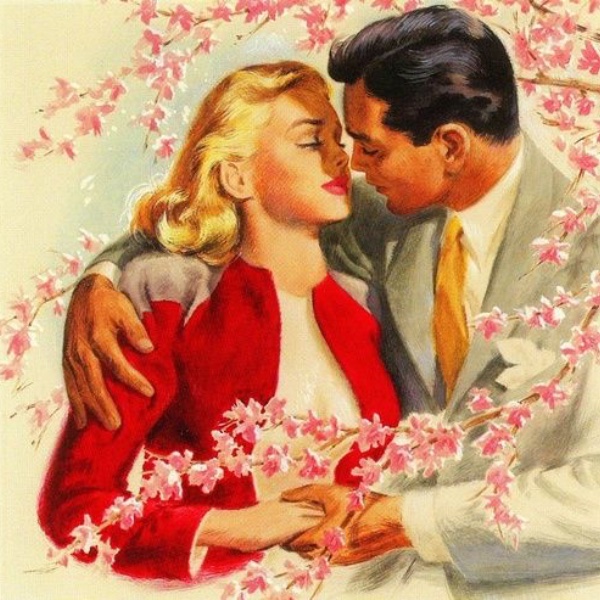 Set the mood and transport your guests to a time of romance and elegance with a curated playlist that captures the musical essence of past decades:
Crooners and Ballads: Include classics from crooners like Frank Sinatra, Nat King Cole, and Ella Fitzgerald, as well as timeless ballads that inspire nostalgia.
Big Band Swing: Infuse energy with the lively tunes of big band swing music, inviting guests to hit the dance floor with style.
Jazz Standards: Add a touch of sophistication with jazz standards by legends like Louis Armstrong, Billie Holiday, and Duke Ellington.
Romantic Instrumentals: Incorporate instrumental melodies played by orchestras and ensembles, evoking the elegance of past soirées.
Golden Oldies: Include hits from the 1950s and 1960s that make everyone want to dance and sing along.
Timeless Love Songs: Integrate a selection of timeless love songs that span the decades, from the 1920s to the 1970s.
Creating an unforgettable Vintage Romance Engagement Party extends beyond decorations. It's about crafting an experience that engages the senses, evokes emotions, and weaves a tapestry of love, nostalgia, and celebration.
Your best option for music if you are to throw a Vintage Romance Engagement Party is Amazon Music. You will never ever be without the perfect song at your fingertips for any party you throw. You can check out the best deals for Amazon Music by clicking here.
Vintage Romance Engagement Party Favors
Send your cherished guests home with tokens that capture the essence of your Vintage Romance Engagement Party, allowing them to carry a piece of the enchanting celebration with them:
Miniature Keepsakes: Offer small vintage-inspired trinkets such as keychains, lockets, or pocket watches as charming reminders of the timeless love celebrated at the party.
Vintage Candies: Package candies in vintage-style containers or fabric pouches, transporting guests to a sweeter era.
Check out these vintage candies by clicking here.
Personalized Tea Blends: Create custom tea blends and present them in elegant tins, complete with vintage-style labels and brewing instructions.
Scented Candles: Provide candles with romantic scents like lavender, rose, or vanilla, elegantly wrapped in vintage-themed packaging.
Check out these scented candles by clicking here.
Handwritten Notes: Pen personalized notes or quotes on vintage-style stationery, expressing gratitude and love to each guest.
Check out these vintage style notepads by clicking here.
Seed Packets: Encourage the growth of love by gifting guests vintage-inspired seed packets, symbolizing the blossoming journey of the engaged couple.
Bookmarks: Craft vintage-themed bookmarks adorned with intricate designs or classic literature quotes, serving as both functional and sentimental favors.
Check out these vintage style bookmarks by clicking here.
What to Wear to a Vintage Romance Engagement Party
Attending a Vintage Romance Engagement Party calls for attire that embraces the elegance and charm of eras past. Here's a guide on what to wear to complement the theme and celebrate the couple's love:
For Her: Opt for a tea-length dress with delicate lace, ruffles, or vintage floral prints. Accessories like pearls, gloves, and a fascinator add a touch of old-world glamour.
For Him: Choose a tailored suit in classic colors like navy, charcoal, or black. Pair it with a bow tie, suspenders, and polished dress shoes for a dapper look.
Vintage-Inspired Accessories: Incorporate vintage-style accessories such as a beaded clutch, a retro hairpin, or a pocket watch to complete your ensemble.
Classic Hairstyles: Embrace hairstyles like finger waves, victory rolls, or a sleek chignon that channel the elegance of past decades.
Gentlemanly Details: Pay attention to details like a silk pocket square, a tie bar, or a boutonniere that add a refined touch to your attire.
Timeless Makeup: For makeup, consider a subtle smoky eye, a classic red lip, and a soft blush to enhance your vintage-inspired look.
Attending a Vintage Romance Engagement Party is an opportunity to step into the past with style and grace. By selecting attire that captures the spirit of eras gone by, you not only pay homage to the theme but also contribute to the overall enchantment of the celebration.
Take a look at more engagement party theme guides here.