Step into a world where nature's enchantment intertwines with love's timeless magic – welcome to the realm of an Enchanted Garden Engagement Party. This ethereal celebration invites you to immerse yourself in the beauty of nature, where every whisper of the wind, every bloom, and every twinkling light conspire to create a setting of pure enchantment. In this ultimate guide, we invite you to embark on a journey that will transform your engagement party into a fairy tale come to life – a symphony of romance, elegance, and whimsy that will capture hearts and create memories to last a lifetime.
How to Throw an Enchanted Garden Engagement Party – The Ultimate Guide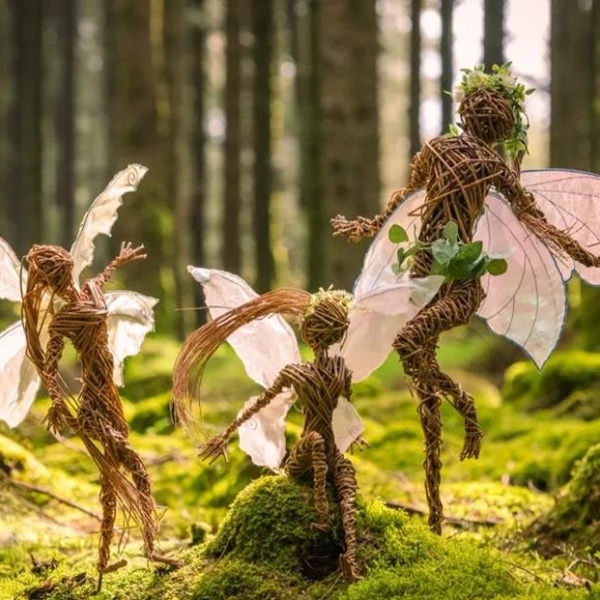 Imagine stepping into a garden alive with the fragrance of blossoms, where delicate petals adorn every corner and mystical pathways beckon you to explore. As we navigate through the pages of this guide, you'll discover the art of curating an Enchanted Garden Engagement Party that harnesses the allure of nature's wonder while adding a touch of sophistication and fantasy.
What is a Enchanted Garden Engagement Party
An Enchanted Garden Engagement Party is a whimsical and magical celebration that draws inspiration from the enchanting beauty of nature's landscapes. This theme transforms your gathering into a captivating and ethereal experience, where lush gardens, twinkling lights, and charming details converge to create a fairy tale-like atmosphere. At its core, an Enchanted Garden Engagement Party captures the essence of romance, inviting guests to immerse themselves in a dreamy realm of love and wonder.
Enchanted Garden Engagement Party Decorations
Create an enchanting wonderland that captures the essence of nature's magic with enchanting decorations for your Garden Engagement Party:
Blossoming Archways: Craft archways adorned with cascading flowers, serving as magical entry points that transport guests into the realm of your enchanted garden.
Twinkling Canopies: Hang gauzy fabrics and fairy lights above dining areas, creating a celestial canopy that bathes guests in a soft, enchanting glow.
Check out these canopy style fairy lights by clicking here.
Mystical Tree Decor: Enhance the beauty of trees with hanging lanterns, suspended florals, and delicate ornaments that infuse a touch of fantasy.
Check out these hanging lanterns by clicking here.
Floating Florals: Place floating flower arrangements in fountains, ponds, or decorative bowls, lending an ethereal touch to the surroundings.
Whimsical Seating: Set up rustic wooden tables and chairs draped with flowing fabrics, reminiscent of a woodland banquet.
Garden Path Illumination: Line pathways with lanterns or luminous pebbles, guiding guests through the garden's enchanting twists and turns.
Check out this range of garden path illuminations by clicking here.
Fairy Tale Centerpieces: Arrange centerpieces with terrariums, moss, and miniature fairy figurines, creating a whimsical focal point for each table.
Ethereal Drapery: Drape sheer fabrics from trees, pergolas, or gazebos, transforming open spaces into ethereal alcoves.
Enchanted Garden Engagement Party Food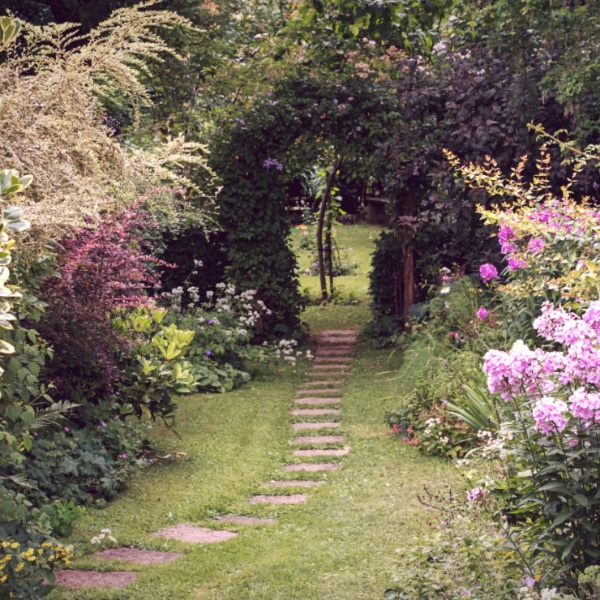 Indulge in culinary delights that mirror the garden's enchantment, adding a touch of whimsy and elegance to your celebration:
Botanical-Inspired Cocktails: Serve cocktails infused with fresh herbs, edible flowers, and fruit garnishes, echoing the garden's natural beauty.
Artistic Plating: Present dishes with artistic and nature-inspired plating, turning each plate into a canvas that complements the garden's allure.
Bountiful Grazing Tables: Create abundant grazing tables with a mix of artisanal cheeses, charcuterie, fresh fruits, and garden-fresh vegetables.
Petite Garden Delights: Offer mini tarts, delicate finger sandwiches, and bite-sized desserts that capture the elegance of a garden tea party.
Edible Flower Delicacies: Showcase dishes adorned with edible flowers, such as salads, desserts, and floral-infused beverages.
Nature's Harvest: Embrace seasonal and locally sourced ingredients, celebrating the garden's bounty with farm-to-table cuisine.
Enchanted Garden Engagement Party Games
Immerse your guests in the enchantment of the garden with captivating games that blend whimsy and fun:
Magical Scavenger Hunt: Organize a garden scavenger hunt with hidden treasures and clues that lead guests on a whimsical adventure.
Fairy Tale Trivia: Challenge guests with fairy tale-themed trivia questions, testing their knowledge of classic and modern tales.
Wishing Tree: Set up a "wishing tree" where guests can write down their well wishes for the engaged couple and hang them on branches.
Garden Bingo: Create garden-themed bingo cards with elements like butterflies, flowers, and critters, offering a delightful twist on a classic game.
Check out these bingo games by clicking here.
Enchanted Garden Engagement Party Music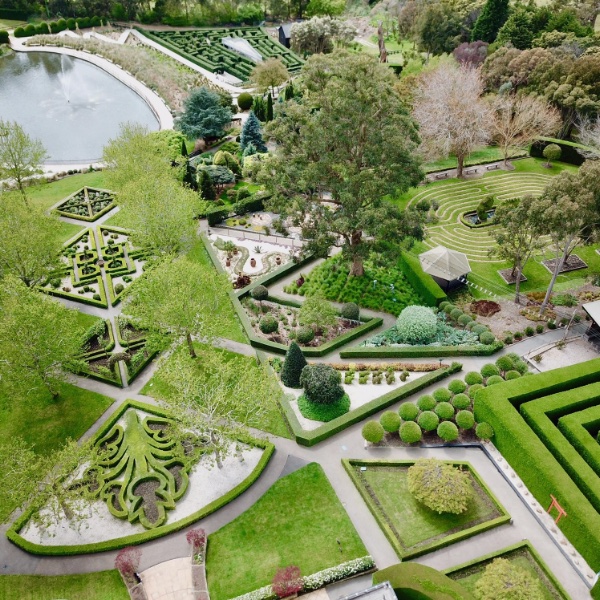 Set the mood with a playlist that echoes the tranquility and enchantment of the garden, weaving a tapestry of melodies that uplift and inspire:
Acoustic Serenades: Include acoustic versions of popular songs that create an intimate and soulful atmosphere, enhancing the garden's charm.
Nature-Inspired Instrumentals: Add soft instrumental tracks featuring gentle strings, woodwinds, and piano that evoke the serenity of the outdoors.
Folk and Indie Tunes: Infuse the playlist with folk and indie songs that resonate with the rustic and magical ambiance of the garden.
Chillout and Lounge Vibes: Incorporate chillout and lounge music that blends seamlessly with the garden's tranquil setting, fostering relaxation and conversation.
Cultural Melodies: Introduce world music with cultural influences that transport guests to different parts of the globe, enhancing the sense of exploration.
By enveloping your Enchanted Garden Engagement Party with captivating decorations, delectable cuisine, engaging games, and a carefully curated musical backdrop, you'll create an atmosphere that embraces the natural wonder and romance of the outdoors. Each element will contribute to an unforgettable celebration that transports guests to a realm of enchantment and love.
Your best option for music if you are to throw a Enchanted Garden Engagement Party is Amazon Music. You will never ever be without the perfect song at your fingertips for any party you throw. You can check out the best deals for Amazon Music by clicking here.
Enchanted Garden Engagement Party Favors
Bid adieu to your guests with delightful tokens that mirror the whimsical allure of your Enchanted Garden Engagement Party:
Seed Packets: Offer guests seed packets of blooming flowers or herbs, inviting them to nurture their own enchanted garden at home.
Crystal Charms: Present crystal charms or pendants that exude mystical energy and capture the enchantment of your garden celebration.
Check out these crystal charms by clicking here.
Scented Candles: Provide scented candles with nature-inspired fragrances, allowing guests to relive the aromatic charm of the garden.
Check out these scented candles by clicking here.
Mini Terrariums: Give miniature terrariums adorned with tiny plants and whimsical figurines, serving as charming keepsakes.
Check out these mini terrariums by clicking here.
Customized Garden Tools: Offer personalized garden tools such as engraved trowels or plant markers, encouraging guests to cultivate their own green spaces.
Check out these garden tools by clicking here.
What to Wear to an Enchanted Garden Engagement Party
Elevate your attire to match the enchanting atmosphere of your Garden Engagement Party, embracing a harmonious blend of nature-inspired elegance and whimsy:
Flowing Floral Dresses: Opt for flowing dresses adorned with delicate floral prints, embodying the essence of the garden's blossoming beauty.
Earth-Toned Attire: Embrace earthy tones like soft greens, muted blues, and warm neutrals that echo the enchantment of the natural surroundings.
Fairy-Inspired Details: Incorporate ethereal elements like lace, sheer fabrics, and subtle sparkle to evoke a touch of fairy-tale charm.
Botanical Accessories: Enhance your look with floral crowns, leafy headbands, or nature-inspired jewelry that celebrates the garden's magic.
Linen Suits and Blazers: Gentlemen can opt for linen suits or blazers in light hues, exuding a relaxed yet refined garden-party vibe.
Casual Elegance: Strike a balance between comfort and style with a chic jumpsuit or tailored separates, reflecting the relaxed garden setting.
Natural Hairstyles: Choose loose waves, braids, or soft updos that embrace your hair's natural texture, echoing the carefree spirit of the garden.
Comfortable Footwear: Complete your outfit with comfortable and stylish footwear like wedges, sandals, or stylish loafers suitable for a garden environment.
By gifting Enchanted Garden Engagement Party favors that encapsulate the magic and providing outfit inspiration that harmonizes with the theme, you'll ensure your guests depart not only with cherished memories but also with a touch of the garden's enchantment to carry with them.
Take a look at more engagement party theme guides here.