Step into the world of glitz, glamor, and red carpet allure as we unveil the enchanting realm of a Hollywood glamor Engagement Party. Welcome to a celebration where the elegance of vintage Hollywood meets the excitement of a modern soiree – a symphony of luxury, sophistication, and dazzling lights that sets the stage for an unforgettable evening. In this ultimate guide, we invite you to embark on a journey that will transform your engagement party into a true cinematic masterpiece, where every detail shines as brightly as the stars themselves.
How to Throw a Hollywood Glamor Engagement Party – The Ultimate Guide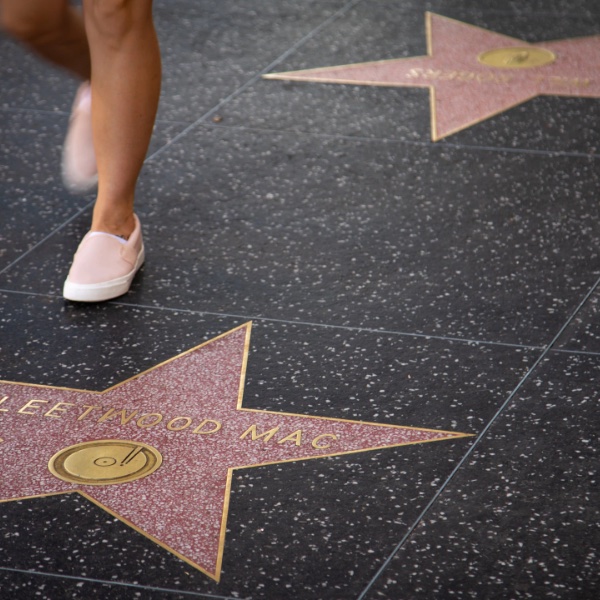 Imagine the allure of a bygone era, where the magic of old Hollywood meets contemporary allure, creating an ambiance that exudes opulence and style. As we navigate through the pages of this guide, you'll discover the art of curating a Hollywood glamor Engagement Party that captures the essence of the silver screen, elevating your celebration into an event that's as glamorous as the love story it honors.
What is a Hollywood Glamor Engagement Party
A Hollywood glamor Engagement Party is an opulent and lavish celebration that draws inspiration from the golden era of Hollywood's glitz and glamor. This theme encapsulates the allure of vintage Hollywood while infusing it with modern sophistication, creating an atmosphere that is both glamorous and enchanting. At its core, a Hollywood glamor Engagement Party is a tribute to the elegance, luxury, and cinematic magic that defined the entertainment industry's iconic past.
Hollywood Glamor Engagement Party Decorations
Transform your venue into a dazzling realm of elegance and luxury with Hollywood glamor Engagement Party decorations that pay homage to the glitz and allure of the silver screen:
Glamorous Entrance: Craft a grand entrance with red carpet and velvet ropes, welcoming guests like Hollywood celebrities arriving at a premiere.
Marquee Lights: Incorporate marquee lights spelling out the engaged couple's names or a romantic phrase, evoking the iconic signage of vintage movie theaters.
Check out these marquee lights by clicking here.
Golden Accents: Deck out the space with gold accents – from table runners and sequined linens to gold-framed mirrors and elegant vases.
Curtains and Drapery: Drape luxurious curtains and drapery reminiscent of classic theaters, adding a touch of drama and grandeur to the ambiance.
Film Strip Details: Integrate film strip motifs as table runners, napkin holders, or hanging decorations, celebrating the cinematic theme.
Check out these film strip motif table runners by clicking here.
Crystal Chandeliers: Hang crystal chandeliers overhead, casting a soft and sophisticated glow reminiscent of old Hollywood glamor.
Vintage Movie Posters: Display vintage movie posters of classic films, creating an immersive atmosphere that transports guests to a cinematic era.
Hollywood Walk of Fame: Create mock Hollywood Walk of Fame stars with the names of the engaged couple and guests, adding a personalized touch.
Check out these Hollywood Stars decorations by clicking here.
Hollywood glamor Engagement Party Food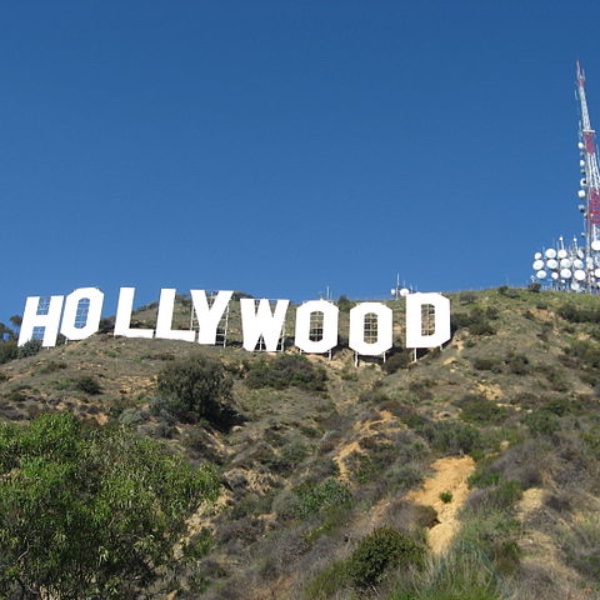 Craft an exquisite dining experience that mirrors the indulgence and sophistication of Hollywood's finest affairs:
Cocktail Hour Delights: Offer a selection of elegant hors d'oeuvres, miniature gourmet bites, and canapés that tantalize taste buds and impress the senses.
Champagne Towers: Create champagne towers or a signature cocktail bar, serving drinks that reflect the glamor and effervescence of the occasion.
Old Hollywood Menu: Design a menu inspired by classic dishes from the golden era, offering a taste of vintage Hollywood elegance.
Gourmet Desserts: Delight guests with an array of decadent desserts, such as mini pastries, chocolate truffles, and elegant cake slices.
Director's Cut Dishes: Serve dishes with creative Hollywood-inspired names, paying homage to beloved films and stars of the past.
Gourmet Popcorn Station: Set up a gourmet popcorn station with a variety of flavors, allowing guests to indulge in a beloved cinema treat.
Check out these Hollywood party tableware by clicking here.
Hollywood Glamor Engagement Party Games
Elevate the entertainment factor with games that embrace the glitz and excitement of Hollywood while fostering laughter and camaraderie:
Movie Trivia: Test guests' knowledge of classic Hollywood films, actors, and iconic quotes in a lively game of movie trivia.
Check out these movie trivia games by clicking here.
Red Carpet Runway: Organize a red carpet runway, where guests can strut their stuff and pose for the paparazzi, capturing their glamorous moments.
Check out this red carpet by clicking here.
Hollywood Charades: Play a game of charades featuring famous movie scenes, actors, and film titles, encouraging lively interactions.
Check out these charades games by clicking here.
Guess the Movie: Create a visual guessing game with stills from famous movies, challenging guests to identify the film titles.
Oscar-Worthy Karaoke: Set up a karaoke stage and encourage guests to belt out their favorite songs from memorable movie soundtracks.
Check out these karaoke machines by clicking here.
Golden Age Bingo: Customize bingo cards with classic Hollywood symbols, stars, and film references, adding a touch of excitement to the celebration.
Check out these bingo games by clicking here.
By weaving together captivating decorations, a culinary experience fit for stars, and engaging games that embrace the allure of Hollywood, your Hollywood glamor Engagement Party will be an unforgettable tribute to the cinematic world of luxury and entertainment.
Hollywood Glamor Engagement Party Music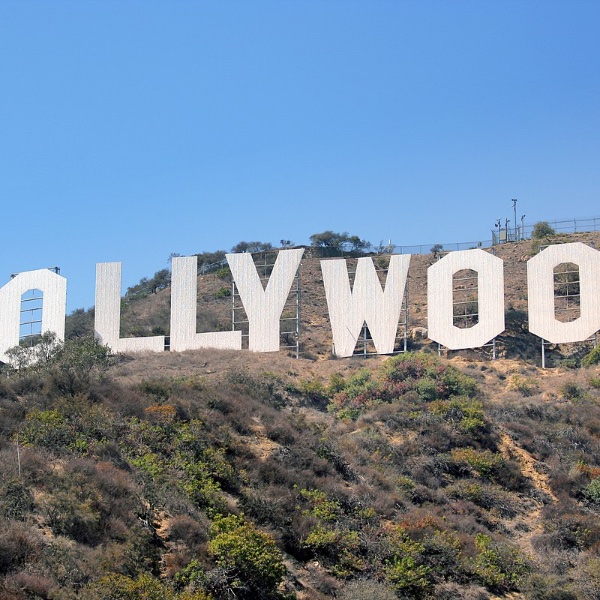 Elevate your Hollywood glamor Engagement Party with a meticulously curated playlist that mirrors the elegance, vibrancy, and timeless appeal of the silver screen. These musical selections will envelop your celebration in an atmosphere of sophistication, glamor, and enchantment, transporting guests to the glamorous era of old Hollywood:
Swing Era Classics: Infuse the evening with swing era classics that capture the energy and style of vintage Hollywood, encouraging guests to dance the night away.
Big Band Magic: Incorporate the lush sounds of big band music, featuring iconic tracks that evoke images of glamorous ballrooms and elegant soirées.
Cinematic Soundtracks: Showcase romantic and memorable cinematic soundtracks from classic films, adding an air of familiarity and nostalgia to the occasion.
Crooners and Divas: Let the smooth voices of legendary crooners and divas serenade guests with velvety tones that epitomize the charm of old Hollywood.
Jazz Standards: Enliven the celebration with jazz standards that exude sophistication, creating a backdrop of refined ambiance.
Golden Age Melodies: Introduce melodies from the golden age of Hollywood that resonate with both the engaged couple's love story and the allure of the theme.
Modern Classics: Seamlessly blend modern tracks with a vintage twist, infusing the playlist with contemporary hits that evoke a sense of timeless charm.
Cocktail Lounge Vibes: Set the mood with lounge-style tracks that conjure images of upscale lounges and upscale gatherings, contributing to an intimate atmosphere.
Sultry Ballads: Showcase sultry ballads that capture the essence of romance and passion, inspiring heartfelt moments and dances.
Dance Floor Anthems: Transition to dance floor anthems that encourage guests to let loose and revel in the celebratory spirit of the night.
Motown Magic: Inject some Motown flair with groovy tracks that prompt everyone to hit the dance floor and move to the beat.
Modern Pop with a Twist: Incorporate contemporary pop hits with vintage arrangements, creating a fusion of old and new that captivates the crowd.
Memorable Duets: Play memorable duets that symbolize love and unity, reflecting the engaged couple's journey.
Romantic Instrumentals: Interweave romantic instrumentals that provide a backdrop for conversations, embraces, and stolen glances.
With a meticulously crafted Hollywood glamor Engagement Party music playlist, your celebration will resonate with the allure of the silver screen, enveloping guests in a world of elegance, charm, and cinematic allure. Each note and rhythm will elevate the atmosphere, ensuring that your engagement party is a true Hollywood masterpiece.
Your best option for music if you are to throw a Hollywood glamor Engagement Party is Amazon Music. You will never ever be without the perfect song at your fingertips for any party you throw. You can check out the best deals for Amazon Music by clicking here.
Hollywood Glamor Engagement Party Favors
Bid farewell to your esteemed guests with Hollywood glamor Engagement Party favors that encapsulate the glitz and allure of the silver screen, ensuring they take home a piece of the enchanting evening:
Personalized Clapperboard Keychains: Provide guests with clapperboard-shaped keychains engraved with their names and the date, reminiscent of iconic Hollywood film sets.
Check out these film clapperboard keychains by clicking here.
Mini Champagne Bottles: Send off a taste of luxury with mini champagne bottles adorned with gold accents and a personalized label, celebrating the celebratory spirit.
Check out these mini champagne bottles by clicking here.
Golden Photo Frames: Offer elegant golden photo frames as favors, encouraging guests to showcase their own red carpet moments captured during the event.
Check out these golden photo frames by clicking here.
Luxurious Lipstick or Cufflink Cases: For a touch of glamor, present guests with lipstick cases or cufflink holders, exuding vintage elegance and practicality.
Check out these lipsticks by clicking here.
Check out these cufflink cases by clicking here.
Vintage Movie Posters: Send guests home with miniature vintage-style movie posters featuring the engaged couple's names, commemorating the Hollywood theme.
Check out these vintage movie posters by clicking here.
Gourmet Chocolate Truffles: Delight guests with gourmet chocolate truffles in elegant packaging, symbolizing the sweet memories shared during the celebration.
What to Wear to a Hollywood Glamor Engagement Party
When dressing for a Hollywood glamor Engagement Party, embrace the allure of vintage Hollywood while adding modern sophistication to your ensemble. Here are outfit ideas that capture the essence of the theme:
Elegant Evening Gowns: Don a glamorous evening gown with shimmering details, sequins, or a floor-length silhouette that exudes red carpet elegance.
Classic Black Tie Attire: Gentlemen can opt for a classic black tuxedo or suit paired with a bow tie, channeling the timeless appeal of Hollywood's leading men.
Chic Cocktail Dresses: Choose chic cocktail dresses featuring elegant draping, satin finishes, or lace accents that radiate old Hollywood charm.
Dapper Suits with a Twist: Gentlemen can experiment with tailored suits in unique colors or patterns, adding a contemporary twist to classic Hollywood style.
Vintage Accessories: Elevate your look with vintage accessories like statement earrings, bejeweled headbands, or a timeless clutch that complements the theme.
Glamorous Makeup and Hair: Embrace classic Hollywood glamor with bold makeup, red lips, and elegant hairstyles that exude confidence and style.
Formal Footwear: Complete your ensemble with formal footwear such as strappy heels, patent leather shoes, or polished oxfords that elevate your overall look.
By providing Hollywood glamor Engagement Party favors that mirror the elegance and sophistication of the event and suggesting outfits that capture the enchanting essence of vintage Hollywood, you'll ensure that your guests depart with cherished memories and inspiration to infuse a touch of cinematic glamor into their own lives.
Take a look at more engagement party theme guides here.