Ladies and gentlemen, prepare to be swept away to a realm where vintage charm, rustic elegance, and timeless romance converge in perfect harmony. Welcome to the captivating world of a Rustic Barn Chic Engagement Party – an enchanting celebration that marries the simplicity of the countryside with the sophistication of chic design. As we journey through this ultimate guide, you'll uncover the art of curating an engagement soirée that encapsulates the warmth of a rustic barn setting while infusing it with a touch of refined style.
How to Throw a Rustic Barn Chic Engagement Party – The Ultimate Guide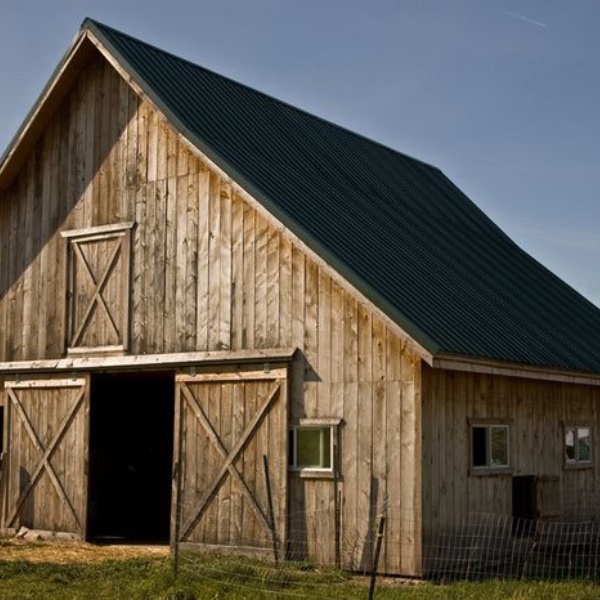 Imagine the sun setting over rolling fields, casting a golden glow on weathered wooden beams, while laughter and love fill the air. In this guide, we unveil the secrets to transforming a humble barn into a haven of enchantment, where every detail whispers tales of love, nostalgia, and a return to simpler times. From the delicate interplay of burlap and lace to the aroma of delectable farm-to-table cuisine, each facet of this celebration paints a portrait of rustic sophistication.
What is a Rustic Barn Chic Engagement Party
Picture a scene straight out of a countryside fairy tale – a Rustic Barn Chic Engagement Party is a charming and idyllic celebration that captures the essence of rural beauty and pairs it with refined elegance. This theme combines the rustic charm of a barn setting with chic and sophisticated design elements, resulting in an ambiance that is both cozy and stylish.
At its heart, a Rustic Barn Chic Engagement Party celebrates the love between the engaged couple in a setting that exudes warmth, authenticity, and a touch of vintage allure. It's a delightful fusion of rugged textures and polished details, where weathered wood, burlap, and mason jars mingle harmoniously with crystal chandeliers, lace accents, and delicate florals.
Rustic Barn Chic Engagement Party Decorations
Transforming a rustic barn into a haven of chic elegance requires a delicate balance of textures, tones, and thoughtful decor. Here's how to weave together the rustic charm of the countryside with the sophistication of chic design:
Barn Illumination: Soften the barn's ambiance with warm string lights, draped delicately across beams and rafters, casting a gentle and enchanting glow.
Check out these rustic string lights by clicking here.
Lace and Linens: Layer lace table runners atop wooden tables for a touch of vintage femininity. Crisp white linens provide a clean and polished backdrop.
Check out these lace table runners by clicking here.
Wildflower Centerpieces: Arrange mason jar vases brimming with wildflowers and baby's breath, evoking a natural and rustic elegance.
Check out these wildflower table centerpieces by clicking here.
Whitewashed Wood: Incorporate whitewashed wooden signage, frames, and accents that highlight the barn's rustic character while maintaining a chic aesthetic.
Chandeliers and Lanterns: Hang crystal chandeliers from the rafters to infuse a dose of glamour. Scatter lanterns along pathways and tables for an intimate and cozy glow.
Check out these lanterns by clicking here.
Burlap and Ribbon: Intertwine burlap and delicate ribbons for chair decorations, creating a harmonious blend of textures.
Check out these ribbons which can be used to decorate chairs by clicking here.
Personalized Details: Showcase the engaged couple's journey with photo displays, showcasing their adventures, milestones, and cherished memories.
Farmhouse Furniture: Use vintage furniture pieces like weathered wooden benches and farm-style tables to enhance the rustic allure.
Candlelit Pathways: Line pathways with flickering candles in lanterns, guiding guests through the rustic splendor of the barn.
Check out this outdoor path lighting by clicking here.
Rustic Barn Chic Engagement Party Food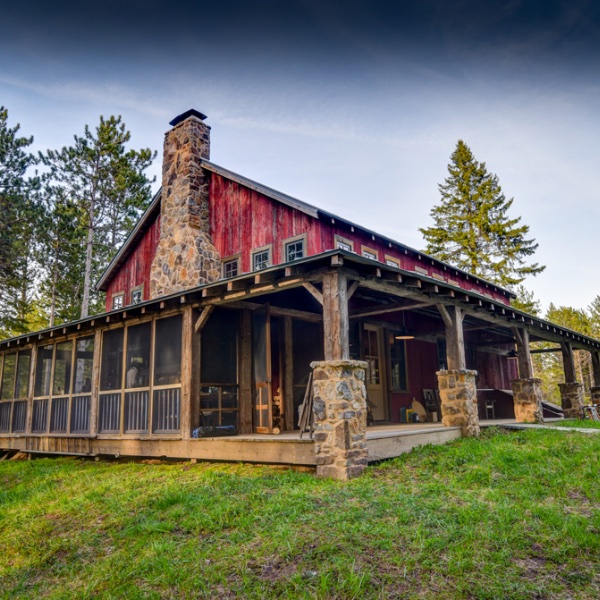 Crafting a menu that embodies the essence of rustic charm while tantalizing taste buds requires a blend of hearty and refined fare:
Farm-to-Table Spread: Celebrate the bounty of local produce with a farm-to-table feast, featuring seasonal dishes that highlight the rustic beauty of simple ingredients.
Artisanal Appetizers: Delight guests with a selection of artisanal cheeses, charcuterie, and bruschetta, presented on wooden platters and vintage trays.
Comfort Food Elegance: Elevate comfort food classics with a gourmet twist, such as truffle mac and cheese or mini chicken pot pies.
Country-Style BBQ: Embrace the outdoors with a barbecue station, serving up ribs, pulled pork sliders, and grilled corn on the cob.
Mason Jar Desserts: Serve sweet treats in mason jars, from mini pies and fruit crumbles to layered parfaits, capturing the essence of rustic charm.
Beverage Station: Create a charming beverage station with infused water, signature cocktails, and mocktails served in rustic mason jars.
Rustic Barn Chic Engagement Party Games
Infuse your rustic barn chic celebration with games that embrace the laid-back atmosphere while fostering connections and laughter:
Barnyard Scavenger Hunt: Curate a scavenger hunt that takes guests on an adventure around the barn, discovering hidden treasures and charming nooks.
Lawn Games: Set up lawn games like cornhole, horseshoes, and croquet for friendly competitions and lighthearted fun.
Check out these lawn games by clicking here.
Rustic Photo Booth: Create a whimsical photo booth with vintage props and a rustic backdrop, inviting guests to capture memories in a playful and creative way.
Check out these rustic photo props by clicking here.
Trivia and Love Story: Test guests' knowledge of the engaged couple with a trivia game based on their love story and adventures.
Barnyard Bingo: Customize bingo cards with rustic and barn-related items, encouraging guests to spot these details throughout the venue.
Check out these bingo games by clicking here.
Table Games: Provide tabletop games like Jenga, dominoes, or card games for guests to enjoy while mingling.
Check out these Jenga games by clicking here.
Check out these dominoes games by clicking here.
Check out these card games by clicking here.
With decorations that pay homage to rustic elegance, a delectable farm-to-table menu, and engaging games that capture the spirit of the countryside, your Rustic Barn Chic Engagement Party will be a harmonious blend of comfort and style, creating an unforgettable experience for all who gather to celebrate love.
Rustic Barn Chic Engagement Party Music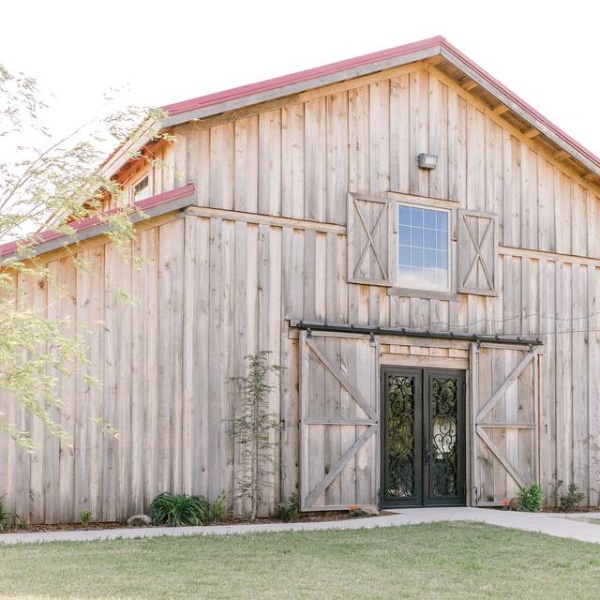 Set the stage for an unforgettable Rustic Barn Chic Engagement Party with a carefully curated playlist that harmonizes the charm of the countryside with the sophistication of chic vibes. These musical selections will infuse your celebration with an ambiance that resonates with both rustic warmth and elegant style:
Acoustic Melodies: Begin the evening with acoustic and folk tunes that echo the tranquility of the countryside, creating a soothing and inviting atmosphere.
Country Classics: Incorporate timeless country classics that celebrate rural life and evoke a sense of nostalgia, inviting guests to tap their feet and embrace the rustic charm.
Folksy Love Ballads: Fill the air with heartfelt love ballads performed by folk artists, their lyrics resonating with the emotions of the engaged couple's journey.
Bluegrass Bliss: Introduce lively bluegrass tracks that infuse energy and authenticity into the celebration, creating a joyful and toe-tapping vibe.
Indie Folk Gems: Include indie folk tracks that blend acoustic sounds with poetic lyrics, setting a contemplative and soulful mood.
Chic Crooners: Transition to chic sophistication with tracks from modern crooners, adding a touch of elegance that complements the barn's refined decor.
Soulful Serenades: Infuse soulful serenades into the playlist, combining emotional depth with a contemporary edge, resonating with both rustic and chic sensibilities.
Country-Pop Crossovers: Explore country-pop crossovers that merge the best of both worlds – catchy rhythms and heartfelt storytelling.
Line Dance Anthems: Get the dance floor buzzing with line dance anthems that bring out the fun-loving spirit of the countryside, encouraging guests to join in the revelry.
Rustic Rhythms: Fuse rustic rhythms with modern beats, introducing tracks that seamlessly blend folk instruments with electronic elements for a unique sonic experience.
Sentimental Serenades: Allow sentimental serenades to flow as the evening progresses, creating an intimate and emotional backdrop for heartfelt moments.
Chic Covers: Add a touch of sophistication with chic covers of classic songs, infusing the celebration with an air of elegance.
Danceable Mix: Build up the dance floor with a mix of upbeat tracks spanning different genres, ensuring everyone can showcase their moves.
Celebratory Tunes: Conclude the night with celebratory tunes that uplift spirits, inviting guests to revel in the joy of the engaged couple's love story.
By crafting a playlist that harmonizes rustic charm and chic allure, you'll create a musical landscape that resonates with your Rustic Barn Chic Engagement Party's ambiance. These melodies will accompany every step, dance, and heartfelt conversation, weaving together an enchanting evening where the beauty of the countryside meets the allure of refined celebration.
Your best option for music if you are to throw a Rustic Barn Chic Engagement Party is Amazon Music. You will never ever be without the perfect song at your fingertips for any party you throw. You can check out the best deals for Amazon Music by clicking here.
Rustic Barn Chic Engagement Party Favors
As a token of appreciation, send your cherished guests home with delightful Rustic Barn Chic Engagement Party favors that embody the spirit of your charming celebration:
Mason Jar Delights: Fill mini mason jars with homemade jams, honey, or a mix of dry ingredients for a comforting treat that captures the essence of rustic goodness.
Check out these mason jars by clicking here.
Scented Soy Candles: Offer scented soy candles in quaint tins, emitting fragrances that evoke the tranquility of the countryside and create a cozy ambiance.
Check out these scented candles by clicking here.
Seed Packets: Share the gift of growth by providing guests with seed packets, allowing them to cultivate their own blossoms, just as your love story continues to bloom.
Burlap Pouches: Package small keepsakes like personalized keychains, succulents, or gourmet coffee beans in charming burlap pouches, echoing rustic textures.
Check out these burlap pouches by clicking here.
Custom Wooden Coasters: Engrave wooden coasters with the couple's initials or a special date, a functional and decorative memento that guests can use in their homes.
Check out these wooden coasters by clicking here.
Vintage Bookmarks: Craft bookmarks from recycled materials, incorporating vintage book pages and delicate ribbons for a rustic and literary touch.
Check out these vintage bookmarks by clicking here.
What to Wear to a Rustic Barn Chic Engagement Party
Dressing for a Rustic Barn Chic Engagement Party allows you to embrace the rustic elegance of the countryside while adding chic touches to your ensemble. Consider these outfit ideas to embody the essence of the theme:
Flowing Midi Dresses: Opt for a flowing midi dress in earthy tones, adorned with floral patterns or lace details for a touch of rustic charm.
Classic Denim: Embrace classic denim with a tailored denim jacket paired with a sundress or a skirt, effortlessly capturing the casual elegance of the theme.
Rustic Boots: Complete your look with ankle or knee-high rustic boots, adding a dash of country flair to your ensemble.
Floral Prints: Wear dresses or tops with delicate floral prints, reflecting the beauty of blooming gardens and embracing the rustic atmosphere.
Statement Accessories: Elevate your outfit with chic accessories like leather belts, wide-brimmed hats, or vintage-inspired jewelry that complements the rustic chic aesthetic.
Gentleman's Charm: For gentlemen, a tailored blazer paired with chinos and a collared shirt strikes a balance between refined and relaxed.
Natural Fabrics: Opt for natural fabrics like cotton, linen, and chambray that align with the rustic barn chic vibe and keep you comfortable throughout the celebration.
Casual Elegance: Combine comfortable and stylish pieces, such as a sundress with a cardigan or a button-down shirt with well-fitted jeans, reflecting a perfect blend of rustic and chic.
By selecting party favors that reflect the essence of rustic charm and suggesting outfits that capture the spirit of the Rustic Barn Chic Engagement Party, you'll ensure that your guests depart with cherished memories and inspiration to infuse a touch of rustic chic into their everyday lives.
Take a look at more engagement party theme guides here.