Welcome to our ultimate and complete guide on how to throw a farm theme baby shower. In this guide we will look at the likes of decorations, food, games, music party favors, gift ideas, we will even consider what you could wear to a farm theme baby shower.
How to Throw a Farm Theme Baby Shower – The Ultimate Guide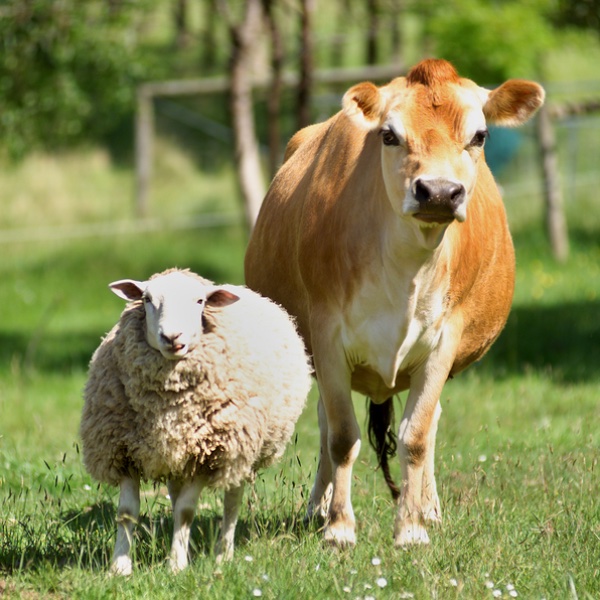 What is a Farm Theme Baby Shower
A Farm Theme Baby Shower is a charming and rustic-themed celebration that draws inspiration from traditional farms and rural settings. This theme creates a warm and down-to-earth atmosphere to honor an expectant mother and her upcoming arrival of a baby.
Farm Theme Baby Shower Decorations
Let us start this guide to throwing a a farm theme baby shower with some ideas and inspiration for decorations.
Barnyard Backdrop: Set the stage with a charming barnyard backdrop, complete with weathered wood textures and vintage farm implements. This focal point instantly transports your guests to a tranquil rural oasis.
Check out these barnyard backdrops by clicking here.
Hay Bale Seating: Embrace the farm spirit with hay bale seating that adds both authenticity and comfort to your gathering. Adorn these cozy perches with plaid cushions or blankets for a touch of rustic chic.
Farm Animal Cutouts: Sprinkle your space with adorable farm animal cutouts – from cuddly chicks to playful piglets. These whimsical accents infuse a touch of barnyard charm into every corner.
Check out these farm animal cutout decorations by clicking here.
Mason Jar Vases: Arrange wildflowers and baby's breath in mason jar vases, capturing the essence of a country garden. These simple yet delightful decorations add a delicate touch of nature's beauty.
Check out these mason jar vases by clicking here.
Picket Fence Photo Booth: Create a delightful photo booth backdrop with a picket fence adorned with sunflowers and burlap banners. It's the perfect spot for guests to capture joyful memories.
Check out these picket fence photo props by clicking here.
Burlap Table Runners: Elevate your tablescape with burlap table runners that exude rustic elegance. These versatile textiles complement the farm theme while adding a touch of sophistication.
Check out these burlap table runners by clicking here.
Fruit and Veggie Centerpieces: Showcase the bounty of the harvest with centerpieces featuring fresh fruits and vegetables displayed in vintage wooden crates. This homage to the farm-to-table journey adds both color and authenticity.
Check out these fruit and veg table centerpieces by clicking here.
Cowboy Boot Vases: Repurpose cowboy boots as vases for floral arrangements, blending western flair with charming aesthetics. These unique vessels create a focal point that's as eye-catching as it is heartwarming.
Check out these cowboy boot vases by clicking here.
Barnwood Signs: Adorn your space with hand-painted barnwood signs that welcome guests and guide them through the celebration. These rustic accents add a touch of authenticity and character.
Check out these barnyard signs by clicking here.
Farm-to-Table Buffet: Design a farm-to-table buffet station with wooden platters and baskets showcasing an array of hearty treats. From farm-fresh salads to country-style desserts, this setup celebrates the nourishing spirit of the land.
With these Farm Theme Baby Shower decorations, your gathering transforms into a haven of heartwarming memories and picturesque charm. Every element, from the hay bales to the fruit-filled centerpieces, tells a story of love, anticipation, and the beauty of embracing life's simplest pleasures. As guests gather amidst the farm-inspired ambiance, they'll be transported to a world where joy flourishes like crops in the field and the bonds of family and friendship grow as strong as the mightiest oak.
Farm Theme Baby Shower Food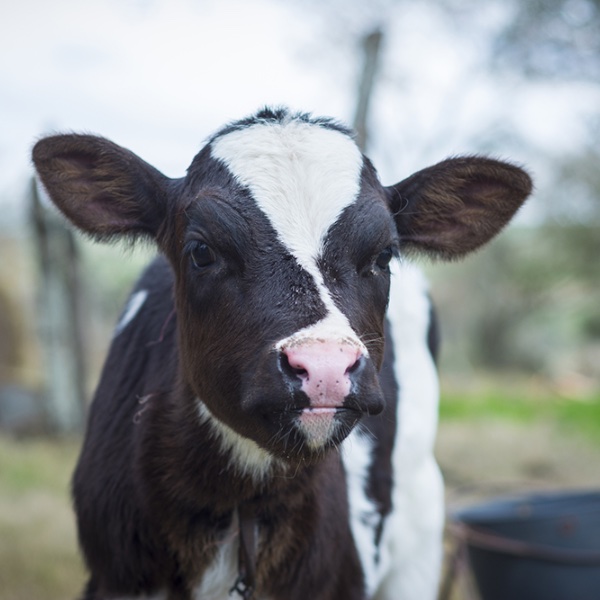 This culinary journey that captures the rustic flavors of the countryside and transforms your celebration into a farm-to-table feast like no other. The Farm Theme Baby Shower food selection is a symphony of tastes and textures that pay homage to the fertile land and the joyous anticipation of a new life. From hearty comfort foods to artisanal treats, each dish is a delectable ode to the pastoral charm of the farm.
Down-Home Comfort: Indulge in comfort food classics that warm the soul and nourish the spirit. Think creamy mashed potatoes, savory meatloaf, and golden cornbread that evoke the essence of a farmhouse kitchen.
Garden-Fresh Salads: Elevate your feast with vibrant salads bursting with the colors and flavors of the garden. From crisp lettuce to juicy tomatoes and tangy vinaigrettes, each bite is a celebration of freshness.
Heirloom Delights: Sample the artistry of heirloom recipes that have stood the test of time. Devour flaky pastries stuffed with grandma's secret fillings and savor the nostalgia that comes with every delectable bite.
Bountiful Charcuterie: Create a visually stunning charcuterie board that's as impressive as it is delicious. An array of artisanal cheeses, cured meats, and gourmet spreads beckon guests to indulge in a sensory journey.
Farm-to-Table Pies: Experience the magic of farm-to-table with an array of pies, each a masterpiece of flaky crusts and sumptuous fillings. From sweet apple to savory quiche, these pies are a testament to the culinary treasures of the land.
Harvest Desserts: Satisfy your sweet tooth with harvest-inspired desserts that mirror the bounties of the season. Think spiced pumpkin cupcakes, apple crumble bars, and pear tarts that evoke the flavors of the orchard.
Barnyard-Inspired Bites: Infuse whimsy into your menu with barnyard-inspired bites. From chicken-shaped nuggets to piglet-shaped cookies, these playful treats add a touch of delight to your feast.
Country Chic Cocktails: Quench your thirst with country chic cocktails that celebrate the farm's bounty. Sip on refreshing berry-infused spritzers or indulge in craft concoctions garnished with edible blossoms.
Farmers' Market Station: Craft a farmers' market station adorned with baskets of farm-fresh fruits and vegetables. Guests can create their own colorful skewers, celebrating the simple beauty of natural flavors.
Sunrise Sweets: Bid farewell to the celebration with sunrise-inspired sweets, from citrus-infused pastries to delicate lemon tarts. These treats symbolize the dawn of a new chapter and the promise of the future.
The Farm Theme Baby Shower food offerings are a true labor of love, a feast that embodies the essence of the countryside and the joy of sharing. With every bite, you embark on a gastronomic adventure that honors the earth's bounty and the anticipation of new life. As you savor the flavors of the farm, you're not just enjoying a meal – you're nourishing both body and soul, and cultivating memories that will forever bloom in the heart's fertile soil.
Farm Theme Baby Shower Games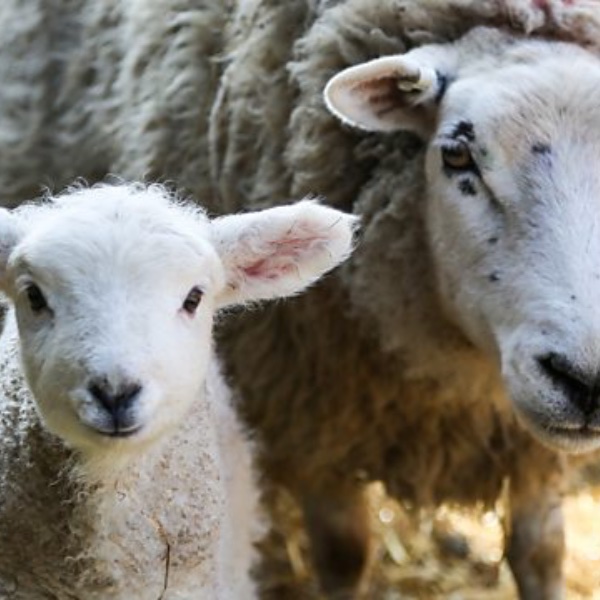 Do not forget to arrange games for your guests to enjoy.
Barnyard Bingo: Get ready to mark your cards as Barnyard Bingo brings a farm-themed twist to a classic favorite. Spot farm animals, crops, and other rustic elements as you compete for a harvest of prizes.
Check out these bingo games by clicking here.
Diaper Derby Relay: Put your diaper-changing skills to the test with the Diaper Derby Relay. Teams race against the clock to change baby dolls' diapers, giggles and cheers filling the air as each team vies for victory.
Check out these cheap diapers which are perfect for this game by clicking here.
Hay Bale Toss: Channel your inner farmer with the Hay Bale Toss, a playful competition where guests toss hay bales for distance or accuracy. Laughter echoes as hay goes airborne in a spirited display of athleticism.
Farm Animal Charades: Act out your favorite farm animals and watch the hilarity unfold as guests guess the creature. Whether it's the waddle of a duck or the strut of a rooster, this game is a barnyard blast.
Check out these charades games by clicking here.
Name that Baby Animal: Test your knowledge of baby animals with this adorable guessing game. From a calf to a piglet, match each baby with its rightful parent and prove yourself a farm aficionado.
Tractor Trivia: Challenge your wits with Tractor Trivia, a game that quizzes guests on all things farm-related. Who knows their crops from their critters? The answers might just surprise you.
Cow Milking Contest: Step up to the "udderly" entertaining Cow Milking Contest. Compete against fellow guests to see who can "milk" the cow the fastest, complete with hilarious sound effects and faux udders.
Farm Animal Pictionary: Put your artistic skills to the test with Farm Animal Pictionary. Draw and guess your way through a farm-inspired lexicon, where laughter flows as freely as lemonade at a summer picnic.
Check out these Pictionary games by clicking here.
Seed Planting Keepsake: Create a keepsake that grows alongside the baby-to-be with a seed planting activity. Guests plant seeds in adorable pots, nurturing not just plants, but the bonds of friendship.
Farm Family Feud: Engage in a lively round of Farm Family Feud, where teams compete to guess the most popular farm-related answers. It's a friendly battle of wits that yields a harvest of enjoyment.
Check out these family feud games by clicking here.
These Farm Theme Baby Shower Games are a testament to the power of play, where laughter becomes the fertilizer that nourishes bonds and cultivates connections. Each game is a stitch in the tapestry of celebration, a chance to share joy and laughter while honoring the miracle of new life. As you engage in these charming activities, remember that you're not just playing – you're planting memories that will grow and flourish long after the last barnyard sound has faded into the distance.
Farm Theme Baby Shower Music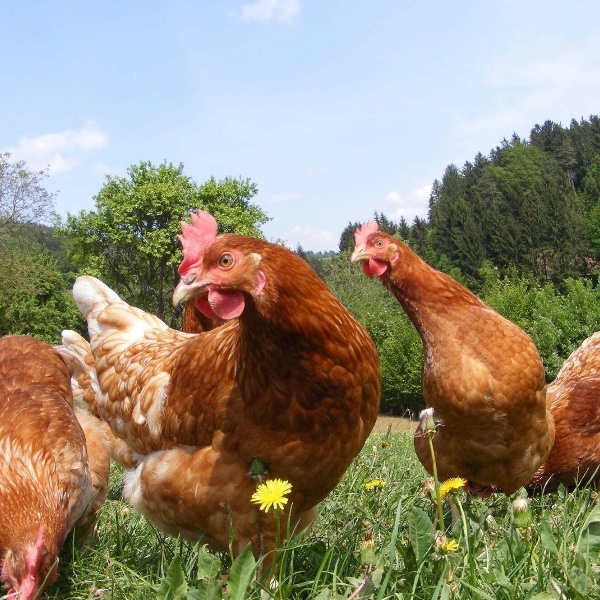 You simply cannot have a party of any description without music. Here are some ideas for music at your farm theme baby shower.
Country Classics: Infuse the air with timeless country classics that pay homage to the rural way of life. From Johnny Cash's soulful ballads to Dolly Parton's dulcet tones, these songs capture the essence of farmstead serenity.
Folk Favorites: Delight in the soothing strains of folk music that tell stories of life's journeys and the beauty of nature. Let acoustic melodies and heartfelt lyrics create an atmosphere of warmth and togetherness.
Bluegrass Bliss: Add a touch of twang with bluegrass tunes that evoke the spirit of the open countryside. The lively strings and spirited rhythms enliven the celebration, encouraging toes to tap and hearts to dance.
Roots Revival: Transport your guests to a bygone era with folk and roots revival tracks that evoke a simpler time. These melodies, both heartwarming and foot-tapping, are the perfect accompaniment to your farm-themed festivities.
Laid-Back Lullabies: Transition into a mellower mood with lullabies and gentle tunes that soothe both the little ones and the young at heart. These melodies create a tranquil ambiance, perfect for heartfelt conversations.
Barnyard Ballads: Immerse yourself in barnyard ballads that sing of life on the farm. These melodies, rich in storytelling, evoke the sights, sounds, and emotions of rural landscapes.
Hoedown Hits: Invite guests to kick up their heels with hoedown hits that invite spirited dancing and joyous celebration. The lively rhythms and spirited fiddles bring a dose of exuberance to the party.
Country Love Songs: Let the power of love shine through with country love songs that echo the sentiments of devotion and connection. These melodies remind us that, much like a farm, love requires nurturing and care.
Harvest Harmonies: Envelop your celebration in harvest-themed harmonies that celebrate the beauty of the land and the bounties it brings. These tunes evoke the sensation of crisp autumn air and golden fields.
Farmhouse Favorites: Complete the musical journey with farmhouse favorites that capture the essence of rural living. From banjo-driven melodies to heartwarming ballads, these songs create a soundscape that encapsulates the charm of the farm.
With the Farm Theme Baby Shower Music, your celebration becomes a symphony of shared experiences and cherished connections. These melodies serve as the backdrop to laughter, conversations, and the creation of new memories. As the notes float through the air, they intertwine with the laughter and joy of the gathering, leaving an indelible imprint on the heart's landscape, much like the enduring beauty of a rolling countryside.
Your best option for music if you are to throw a farm theme baby shower is Amazon Music. You will never ever be without the perfect song at your fingertips for any party you throw. You can check out the best deals for Amazon Music by clicking here.
Farm Theme Baby Shower Gifts
Amidst the rustic charm of the farm-themed celebration, the art of gift-giving takes center stage, nurturing the spirit of generosity and welcoming the newest member of the farm-loving family. The Farm Theme Baby Shower Gifts are a thoughtful selection of presents that embody the essence of the countryside, celebrating not only the baby's arrival but also the shared joy of community and togetherness.
Cuddly Farm Friends: Wrap the little one in the warmth of adorable farm animal-themed blankets, onesies, and plush toys. These cuddly companions become cherished friends on the journey ahead.
Check out these animal themed blankets by clicking here.
Farm-Themed Nursery Decor: Infuse the nursery with the heartwarming charm of the farm through décor that showcases barnyard scenes, rustic accents, and earthy hues. These pieces create a cozy haven for the baby.
Check out these farm themed nursery decor by clicking here.
Educational Farm Books: Nurture a love for learning with farm-themed storybooks and interactive books that introduce the baby to the wonders of farm life. These gifts are a gateway to a world of exploration.
Check out these educational farm books by clicking here.
Farm-to-Table Feeding Essentials: Elevate mealtime with farm-inspired feeding essentials, from adorable bibs adorned with barnyard animals to charming utensil sets. These gifts combine functionality with whimsy.
Heirloom Keepsakes: Offer timeless keepsakes like engraved baby spoons, handcrafted wooden toys, or personalized farm-themed photo frames. These treasures carry sentiments that grow more precious with time.
Farm Animal Stuffed Animals: Delight the baby with a menagerie of farm animal plush toys, each one a testament to the wonder and diversity of the countryside.
Check out these farm yard stuffed animals by clicking here.
Handmade Quilts: Wrap the baby in the warmth of a handmade quilt that tells a story of care, craftsmanship, and love. These quilts become cherished heirlooms, passed down through generations.
Nature-Inspired Mobiles: Hang a farm-themed mobile above the baby's crib, featuring gentle farm animals, clouds, and suns that dance in the breeze. These mobiles create a soothing and captivating environment.
Check out these nature inspired mobiles for cribs by clicking here.
Farm Adventure Playsets: Spark the baby's imagination with farm-themed playsets that invite exploration, creativity, and hours of joyful play. These gifts foster cognitive development and endless fun.
Check out these farm playsets by clicking here.
Family Farm Photo Album: Compile a farm-themed photo album where parents can capture and preserve the baby's precious milestones and memories. This gift becomes a treasured record of the journey ahead.
Check out these photo albums by clicking here.
With these Farm Theme Baby Shower Gifts, your celebration becomes a tapestry of thoughtful gestures, each one a symbol of the love, support, and excitement shared by friends and family. Each present reflects the nurturing spirit of the farm, mirroring the tenderness and care that come with welcoming a new life into the world. As these gifts find their place in the baby's world, they become a reminder of the beautiful community that surrounds them and the endless possibilities that lie ahead in the grand adventure of life on the farm.
Farm Theme Baby Shower Favors
As the day draws to a close and the sun dips below the horizon, it's time to extend a heartfelt "thank you" to your guests with Farm Theme Baby Shower Favors that capture the essence of the celebration and cultivate a sense of appreciation. These tokens of gratitude are a small yet meaningful way to express your thanks for their presence, and they serve as a memento of the joyful gathering that celebrated the impending arrival of a precious little one.
Mini Mason Jar Candles: Send guests home with mini mason jar candles that radiate the cozy glow of a farmstead. These aromatic delights capture the warmth and charm of the celebration.
Check out these mason jar candles by clicking here.
Seed Packets: Encourage a bit of green-thumb magic with packets of flower or herb seeds. Guests can plant these seeds as a reminder of the growing bond between friends and family.
Farm Animal Cookie Cutters: Delight your guests with farm animal-shaped cookie cutters, a charming reminder of the adorable barnyard creatures that graced the celebration.
Check out these animal themed cookie cutters by clicking here.
Handcrafted Soap Bars: Offer handcrafted soap bars infused with farm-fresh scents, inviting guests to pamper themselves with a touch of rustic luxury.
Burlap Favor Bags: Fill burlap favor bags with farm-inspired treats like homemade jams, honey sticks, or artisanal chocolates. These bags radiate a sense of down-to-earth elegance.
Check out these burlap themed favor bags by clicking here.
Farmhouse Coasters: Gift guests with farmhouse-themed coasters that protect surfaces while adding a touch of rural charm to their homes.
Check out these animal themed coasters by clicking here.
Animal-Shaped Keychains: Send guests off with cute animal-shaped keychains that remind them of the playful spirit of the farm-themed celebration.
Check out these animal themed keychains by clicking here.
Homemade Granola: Package up batches of homemade granola infused with the flavors of the farm – oats, nuts, dried fruits, and a hint of cinnamon – a wholesome treat to savor.
Barnyard Coloring Books: Offer barnyard-themed coloring books and crayons that provide a creative outlet and a reminder of the fun-filled celebration.
Check out these coloring books by clicking here.
Farm Charm Bracelets: Adorn guests with delicate farm charm bracelets featuring tiny tractors, barns, and animals – a wearable memory of the heartwarming event.
Check out these friend bracelets by clicking here.
These Farm Theme Baby Shower Favors are tokens of appreciation that carry the spirit of the celebration beyond the day itself. As guests depart with these thoughtful gifts, they carry with them not only a tangible reminder of the festivities but also the intangible warmth and connection that come from sharing in a moment of joy and anticipation. Just as a farm yields an abundant harvest, these favors cultivate a harvest of gratitude and lasting memories that will continue to bloom long after the celebration is a fond memory.
What to Wear to a Farm Theme Baby Shower
As you prepare to step into the charming embrace of a farm-themed celebration, the question of what to wear becomes an opportunity to blend rustic elegance with country chic. Picture a gathering amidst the rolling fields, where the spirit of the countryside converges with the joy of celebrating new life. Your attire becomes a canvas on which to paint the perfect blend of comfort, style, and farm-inspired flair.
Denim Delight: Embrace the classic allure of denim – a pair of well-fitted jeans paired with a plaid shirt. This timeless combination captures the essence of farm life while exuding casual elegance.
Sundress Sophistication: Opt for a flowing sundress adorned with delicate floral patterns or earthy tones. This choice is both feminine and comfortable, perfect for basking in the sunlit ambiance.
Farmhouse Overalls: Channel your inner farmer with a pair of stylish overalls paired with a tucked-in blouse. This playful ensemble exudes both charm and practicality.
Bohemian Beauty: Infuse a touch of boho chic with a maxi skirt or dress featuring whimsical prints. Top it off with a floppy hat for a dash of elegance amidst the rustic setting.
Plaid Perfection: Don a plaid skirt or dress that pays homage to farmstead fashion. This patterned attire captures the heart of the theme while adding a dash of vintage charm.
Gingham Glam: Choose a gingham-printed outfit that exudes playful sophistication. From dresses to blouses, gingham blends seamlessly with the farm-inspired ambiance.
Country Boots and Skirts: Pair a stylish skirt with ankle boots for a look that's both polished and practical. This ensemble ensures you're ready to explore the farm with flair.
Elegant Farm Boots: Elevate your style with knee-high or ankle boots that strike a balance between rugged and refined. These boots are perfect for navigating grassy fields with elegance.
Sunset Hues: Opt for attire in warm sunset hues – oranges, yellows, and rustic reds. These colors mirror the idyllic landscapes of the farm as the sun sets over the horizon.
Accessorize with Nature: Enhance your outfit with nature-inspired accessories – a floral headband, leafy earrings, or a dainty bracelet adorned with farm-themed charms.
Your choice of attire for the Farm Theme Baby Shower is an extension of your personal style, a reflection of the celebration's spirit, and a testament to your anticipation of the new life that's on the horizon. As you don your chosen ensemble, remember that you're not just dressing for an event – you're becoming a part of the picturesque tapestry that celebrates the beauty of the countryside, the joy of togetherness, and the boundless possibilities that come with each new day on the farm.
Take a look at more Baby Shower ideas and article here.