Welcome to our complete guide on how to throw a baby animals baby shower. We will look at every aspect of hosting this delightful party. This includes the likes of baby shower decorations, food, games, party favors, gifts and music.
How to Throw a Baby Animals Baby Shower – The Ultimate Guide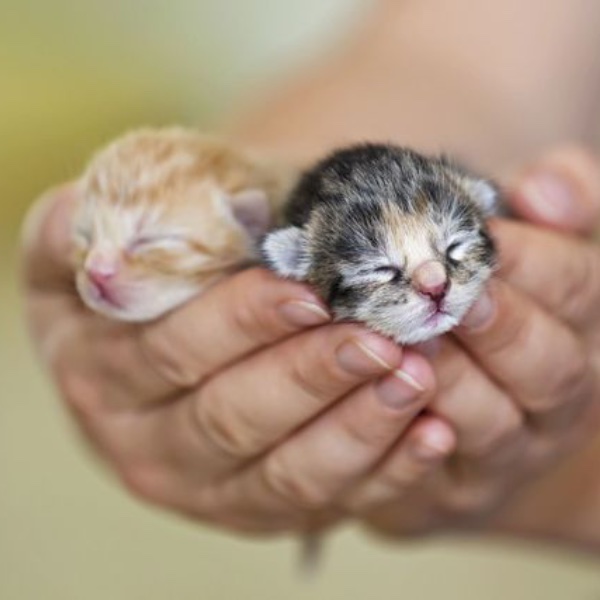 What is a Baby Animals Baby Shower
A Baby Animals Baby Shower is a delightful and adorable theme for celebrating the impending arrival of a baby. This theme revolves around cute and cuddly baby animals, creating a whimsical and playful atmosphere.
Baby Animals Baby Shower Decorations
Let us start looking at how to throw a baby animals baby shower with these ideas and inspiration for the party decorations you can use.
Animal Kingdom Backdrop: Set the stage with a breathtaking backdrop that transports guests to a lush wilderness. Whether it's a serene forest or a vibrant savannah, this backdrop becomes the canvas upon which your celebration unfolds.
Check out these animal kingdom backdrops by clicking here.
Critter Cutouts: Sprinkle the space with life-sized cutouts of baby animals, from frolicking fawns to mischievous monkey babies. These adorable accents bring the animal kingdom to life and make for charming photo opportunities.
Check out these critter cutout decorations by clicking here.
Animal Prints and Patterns: Infuse the décor with animal prints and patterns that evoke the majesty of the wild. From zebra stripes to leopard spots, these motifs add a touch of untamed elegance.
Check out these animal print decorations by clicking here.
Nature's Bounty Centerpieces: Create centerpieces inspired by natural habitats, showcasing elements like nests, feathers, and miniature trees. These captivating displays pay homage to the homes of baby animals.
Check out these animal inspired table centerpieces by clicking here.
Wildlife Garland: Craft a garland adorned with soft plush toys of baby animals. Hang it above tables or along walls for a whimsical touch that brings smiles to every guest's face.
Check out these wildlife themed garlands by clicking here.
Safari-Inspired Table Settings: Set the table with safari-themed tableware – think plates adorned with playful animal illustrations and napkins resembling animal hides. It's a feast for both the eyes and the taste buds.
Check out these safari themed table settings by clicking here.
Jungle Vine Archways: Design archways draped with faux jungle vines and adorned with plush baby animals. As guests pass through, they'll enter a world where the wilderness beckons with open arms.
Check out these jungle vine archways by clicking here.
Faux Fur Throws: Adorn seating areas with luxurious faux fur throws that envelop guests in cozy comfort, mirroring the warmth and softness of baby animals' fur.
Check out these faux fur throws by clicking here.
Animal Balloon Bouquets: Elevate the décor with balloon bouquets featuring animal-shaped balloons, adding an air of festive playfulness to the atmosphere.
Check out these animal balloons by clicking here.
Animal Nursery Art: Display framed prints of charming animal nursery art that captures the essence of baby animals in all their innocent glory.
With these Baby Animals Baby Shower decorations, your celebration transforms into a safari of imagination, where guests embark on a journey through the heartwarming landscapes of the animal kingdom. Every element, from the playful cutouts to the elegantly designed table settings, creates a harmonious symphony of nature's beauty and the joy of new life. As friends and family gather amidst the whimsical wildlife wonderland, they're invited to relish in a celebration that captures the essence of nurturing, love, and the captivating spirit of the wild.
Baby Animals Baby Shower Food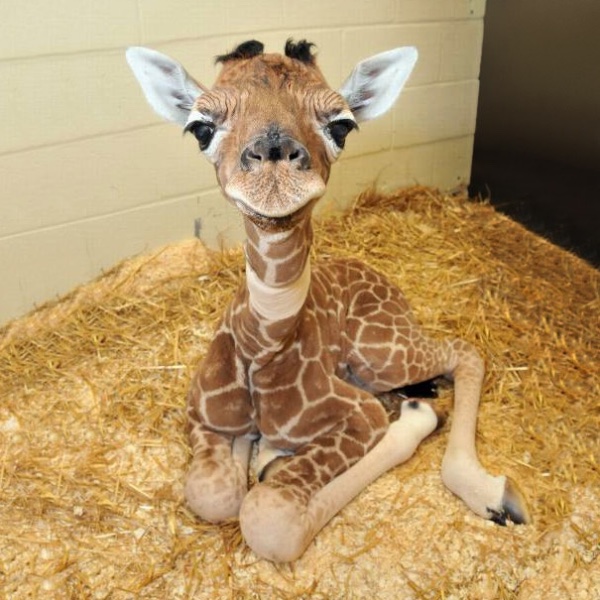 Prepare to indulge your taste buds in a culinary safari through the charming world of baby animals. The Baby Animals Baby Shower food selection is a delightful feast that pays homage to the wild wonders of nature while celebrating the impending arrival of a precious little one. From adorable treats to delectable dishes, each bite is a tribute to the joy and innocence that define both baby animals and newborns.
Animal-Themed Cupcakes: Delight in cupcakes adorned with edible toppers resembling baby animals, from tiny elephants to playful pandas. These sweet treats are a visual delight and a charming centerpiece.
Critter Crudites: Create a grazing table featuring an array of fresh vegetables artistically arranged to resemble adorable animal faces. Hummus dips and savory spreads complement these edible masterpieces.
Pawprint Cookies: Savor buttery cookies shaped like tiny animal paws, each bite offering a taste of the wilderness in the form of a delectable dessert.
Safari Sandwiches: Craft finger sandwiches with fillings inspired by the animal kingdom – think turkey and cranberry for a festive touch or cucumber and cream cheese for a refreshing option.
Jungle Juice: Quench your thirst with "jungle juice," a refreshing concoction infused with vibrant fruits and served in charming animal-themed glasses.
Zoo-Themed Fruit Platter: Assemble a fruit platter featuring an assortment of fruits cut into animal shapes, from watermelon elephants to banana dolphins.
Critter Cakes: Present cakes shaped like baby animals – a whimsical delight that combines artistic design with delectable taste.
Wildlife Snack Mix: Offer a wildlife-inspired snack mix featuring a medley of nuts, dried fruits, and chocolate treats. Package them in individual bags for easy snacking.
Nature-Inspired Pastries: Delight in pastries adorned with edible flowers and leaves, evoking the beauty of nature's landscapes.
Frosted Animal Crackers: Elevate the classic animal cracker by dipping them in colorful frosting and adorning them with sprinkles for an irresistibly adorable treat.
Check out these animal themed party tableware by clicking here.
The Baby Animals Baby Shower food offerings are a culinary safari that blends creativity with flavor, mirroring the delightful innocence of the animal kingdom and the anticipation of new life. Each dish and treat becomes a small gesture of celebration, inviting guests to partake in the joy of the occasion while indulging in flavors that evoke the splendor of the wild. As you savor each bite, you're not just enjoying a meal – you're nourishing both body and soul, and cultivating memories that will forever be intertwined with the heartwarming theme of baby animals.
Baby Animals Baby Shower Games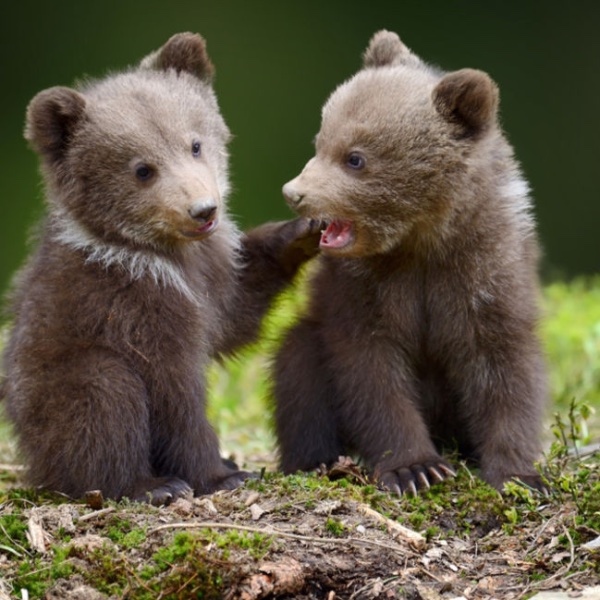 Keep your guests entertained by arranging these baby animal baby shower themed games.
Animal Charades: Act out your favorite baby animals, from waddling penguins to hopping kangaroos, as guests guess the critters. It's a hilarious game of mimicking and guessing that's sure to induce roars of laughter.
Check out these charades games by clicking here.
Wildlife Bingo: Play a lively round of Bingo featuring adorable baby animal illustrations. Mark your cards as each critter is called out and feel the thrill of victory as you get closer to a full line.
Check out these bingo games by clicking here.
Animal Sounds Guessing Game: Listen to recordings of baby animal sounds and see who can correctly match each sound to the right critter. It's a playful challenge that's both educational and entertaining.
Diaper Decorating Contest: Unleash your artistic prowess by decorating diapers with baby animal-themed designs. Let creativity run wild as you transform plain diapers into works of art.
Check out these cheap diapers which are perfect for this game by clicking here.
Animal Memory Match: Test your memory with an animal-themed memory match game. Flip over cards to reveal adorable baby animals and their adult counterparts, celebrating the beauty of nature's transformations.
Zoo Scavenger Hunt: Embark on a scavenger hunt around the venue, seeking out hidden baby animal figures. It's a thrilling adventure that combines exploration and excitement.
Animal Lullaby Karaoke: Channel your inner rockstar as you sing lullabies to adorable plush baby animals. It's a karaoke contest that's equal parts heartwarming and hilarious.
Check out this cheap karaoke machine by clicking here.
Baby Animal Trivia: Put your knowledge to the test with baby animal trivia questions. From gestation periods to curious facts, these questions celebrate the wonders of the animal kingdom.
Guess the Baby Animal: Examine close-up photos of baby animals and see who can correctly identify each one. It's a visual challenge that highlights the cuteness of nature's tiniest inhabitants.
Pin the Tail on the Bunny: Put a playful spin on a classic game by blindfolding guests and challenging them to pin the tail on an adorable baby animal, like a bunny or a squirrel.
Check out these pin the tail style games by clicking here.
These Baby Animals Baby Shower games are a tribute to the spirited playfulness of the animal kingdom and the joy that comes from embracing life's most innocent and endearing moments. Each game is a chance to celebrate the beauty of nature, share laughter with loved ones, and create memories that capture the heartwarming magic of the wild. As you engage in these delightful activities, remember that you're not just playing – you're nurturing bonds and cultivating connections that mirror the tender relationships that define the animal world and the love that envelops the soon-to-arrive little one.
Baby Animals Baby Shower Music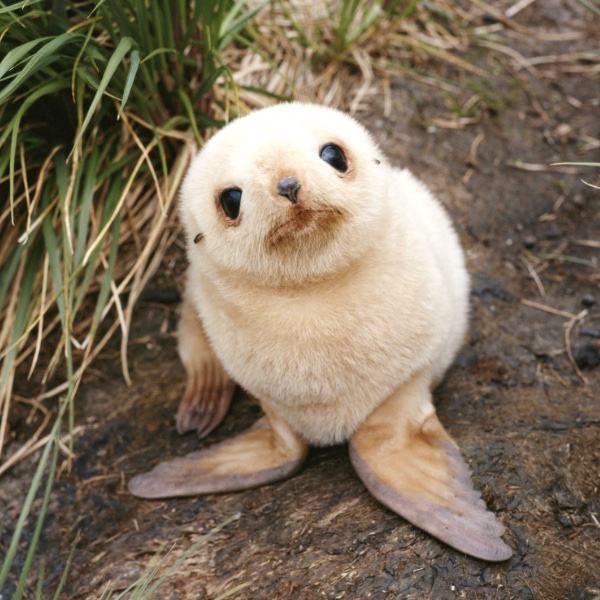 Melodies mimic the playful chatter of baby animals and rhythms dance to the heartbeat of the wilderness. The Baby Animals Baby Shower Music is the enchanting soundtrack that accompanies your celebration, infusing it with the magic of the animal kingdom and the joy of a new life about to begin. From tender lullabies to spirited tunes, this curated playlist sets the stage for a gathering that's as heartwarming as a fuzzy embrace and as delightful as a newborn's giggles.
Lullabies of the Wild: Wrap your guests in the soothing embrace of gentle lullabies inspired by the natural world. These melodies cradle hearts and spirits, creating an ambiance of calm and comfort.
Zoo Serenade: Dance to the rhythm of a zoo-inspired serenade, where melodies mimic the calls and songs of various animals. It's a musical journey that leads you through a virtual menagerie of sounds.
Nature's Chorus: Immerse yourself in a symphony of chirping birds, rustling leaves, and bubbling brooks. This ambient playlist transports everyone to the heart of the wilderness.
Animal Kingdom Ballads: Sing along to ballads that tell stories of animal adventures and the wonders of the great outdoors. These songs capture the spirit of exploration and curiosity.
Jungle Beats: Let the beat of the jungle guide your celebration with lively and rhythmic tunes that invite guests to tap their feet and sway to the music.
Folklore Fables: Enjoy folk songs that share tales of animals and their escapades, echoing the oral traditions of cultures around the world.
Wildlife Waltz: Engage in a dance of elegance with waltzes that mirror the graceful movements of animals in their natural habitats. It's a moment of refined celebration.
Animal Antics Playlist: Dance and sing to a playlist filled with songs that celebrate animals and their playful antics, inviting both laughter and joyful movement.
Dreamy Nocturnes: Delight in dreamy nocturnes that evoke the calm of starlit nights in the wild, inviting guests to relax and revel in the moment.
Cuddle-Up Crooners: Let the soft croon of classic love songs embrace your celebration, echoing the boundless affection that surrounds the arrival of a new baby.
Your best option for music if you are to throw a baby animals baby shower is Amazon Music. You will never ever be without the perfect song at your fingertips for any party you throw. You can check out the best deals for Amazon Music by clicking here.
Baby Animals Baby Shower Gifts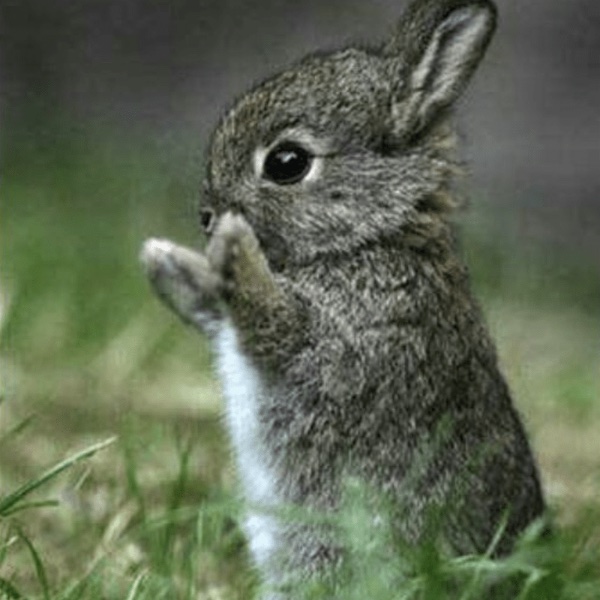 You will more than likely want to bring a gift for the mom-to-be and her new baby. Here are some wonderful baby animal themed ideas.
Animal-Themed Onesies and Outfits: Wrap the baby in the cozy embrace of onesies adorned with charming animal prints and designs. From playful pandas to graceful giraffes, these outfits are a blend of comfort and cuteness.
Check out these animal themed onesies by clicking here.
Nursery Decor Delights: Elevate the nursery with animal-themed wall art, mobiles, and bedding that create a serene and playful atmosphere for the little one.
Animal Soft Toys: Delight the baby with a collection of plush toys resembling a menagerie of baby animals. These soft companions become treasured friends on the journey ahead.
Check out these animal themed soft toys by clicking here.
Nature-Inspired Books: Nurture a love for learning with baby books that explore the wonders of the animal kingdom. These stories spark curiosity and lay the foundation for a lifelong appreciation of nature.
Check out these natured inspired children's storybooks by clicking here.
Wildlife Mobiles: Hang a captivating mobile above the baby's crib, featuring a charming array of baby animals suspended in midair. It's a mesmerizing focal point that encourages wonder and discovery.
Check out these wildlife crib mobiles by clicking here.
Animal Rattles and Teethers: Combine playtime and comfort with animal-themed rattles and teething toys that soothe and engage the baby's senses.
Check out these animal themed baby rattles by clicking here.
Customized Nursery Art: Personalize the baby's space with customized art pieces featuring their name and a beloved animal friend. These creations become cherished keepsakes.
Nature-Inspired Bedding: Provide the baby with bedding adorned with serene nature scenes and adorable critters. It's a cozy and imaginative retreat for peaceful slumber.
Check out these animal themed crib bedding by clicking here.
Animal Sound Machines: Set the stage for tranquil rest with sound machines that mimic the gentle sounds of the wild, from forest murmurs to ocean waves.
Animal Nursery Accessories: Complete the nursery with animal-themed accessories like lampshades, rugs, and curtains that infuse the space with whimsical charm.
The Baby Animals Baby Shower Gifts are more than just presents; they're bridges between the human and animal worlds, nurturing a sense of wonder and fostering a lifelong connection with nature. Each gift represents a shared journey of discovery, where the baby's imagination roams free amidst a world of adorable creatures. As these gifts find their place in the baby's life, they become a tangible reminder of the love, joy, and unity that define both the human family and the intricate web of life that thrives in the wild.
Baby Animals Baby Shower Favors
Do not forget the need to say a heartfelt thank you to your guests. Here are some ideas for the perfect baby animals baby shower party favors.
Animal-Inspired Keychains: Send guests off with adorable keychains featuring mini animal figurines – a charming keepsake that reminds them of the playful spirit of the day.
Check out these animal themed keychains by clicking here.
Animal-Printed Tote Bags: Provide guests with stylish tote bags adorned with cute animal prints. These versatile accessories are both functional and whimsical.
Check out these animal themed tote bags by clicking here.
Nature-Themed Candles: Gift guests with nature-inspired candles, each one adorned with a baby animal motif. These candles radiate warmth and coziness.
Check out these nature scented candles by clicking here.
Wildlife Coasters: Offer sets of coasters adorned with images of baby animals, adding a touch of the wild to their homes while protecting surfaces.
Check out these wildlife themed coasters by clicking here.
Animal Bookmark Souvenirs: Celebrate the joy of reading with bookmarks featuring adorable baby animal designs – a reminder of the day's heartwarming festivities.
Check out these animal themed bookmarks by clicking here.
Animal-Printed Planters: Encourage a touch of greenery with mini planters decorated with animal prints. Guests can nurture plants just as we nurture bonds of friendship.
Animal-Shaped Cookie Cutters: Send guests home with cookie cutters in the shape of baby animals, allowing them to create delicious treats inspired by the wild.
Check out these animal themed cookie cutters by clicking here.
Animal-Themed Notebooks: Provide guests with charming notebooks adorned with baby animal illustrations. These notebooks invite creativity and reflection.
Check out these animal themed notebooks by clicking here.
Wildflower Seed Packets: Gift guests with packets of wildflower seeds, inviting them to plant a little piece of nature and watch it bloom.
Animal Magnet Souvenirs: Adorn guests' refrigerators with magnetic animal souvenirs that evoke the beauty of the animal kingdom.
Check out these animal themed magnets by clicking here.
These Baby Animals Baby Shower Favors are tokens of appreciation that mirror the tenderness of the celebration and the affection shared among friends and family. As guests depart with these thoughtful mementos, they carry with them not only a physical reminder of the festivities but also a piece of the heartfelt connections that were nurtured amidst the playful charm of baby animals. Just as these creatures bring smiles and warmth to the world, these favors continue to spread joy and gratitude long after the celebration's final pawprint.
What to Wear to a Baby Animals Baby Shower
When you enter a Baby Animals Baby Shower, your attire becomes a canvas on which to paint a delightful blend of style and whimsy. Imagine an event where the charm of baby animals meets the elegance of a celebratory gathering. What you wear not only reflects your personal flair but also pays homage to the enchanting theme that celebrates new life and the untamed beauty of the animal kingdom.
Nature-Inspired Prints: Embrace the essence of the wild with outfits adorned in nature-inspired prints – from playful polka dots resembling animal spots to floral patterns that mirror the beauty of a blooming meadow.
Pastel Palette: Opt for a pastel color palette that captures the soft and tender hues of baby animals. Think gentle blues, soft pinks, and muted yellows that evoke a sense of innocence and joy.
Animal Accessories: Elevate your outfit with charming animal-themed accessories – a delicate necklace featuring a tiny animal charm or earrings that mirror the silhouette of your favorite critter.
Countryside Chic: Channel the rustic charm of the countryside with a flowy dress and ankle boots. Add a wide-brimmed hat for a touch of elegance amidst the whimsy.
Neutral Tones with a Pop: Dress in neutral tones like beige or gray and add a pop of color with an animal-print scarf or a vibrant handbag. It's a sophisticated look that embraces the theme.
Faux Fur Accents: Embrace the cozy allure of faux fur by incorporating it into your outfit – a fur-lined vest or a furry clutch adds a touch of warmth and luxury.
Animal Print Statement Piece: Make a statement with an animal print piece – a blouse, skirt, or even a pair of shoes. It's a bold choice that exudes confidence and style.
Whimsical Skirt: Opt for a playful skirt adorned with illustrations of baby animals. Paired with a simple top, it's a fun and fashionable choice.
Earthy Elegance: Choose earthy tones like olive green or rich brown for a look that mirrors the natural world. Add a delicate headband with floral or animal accents for a touch of whimsy.
Bold Prints and Colors: Dare to be bold with vibrant prints and colors that celebrate the lively spirit of the animal kingdom. From fiery reds to vibrant oranges, let your outfit exude energy and enthusiasm.
Your attire for the Baby Animals Baby Shower is a reflection of your excitement, a nod to the theme, and an expression of the joy that accompanies celebrating new life. Whether you choose to embrace the charm of animal motifs or infuse your outfit with nature-inspired elements, remember that you're not just dressing for an event – you're becoming a part of a heartwarming narrative that celebrates the beauty of the wild, the wonder of new beginnings, and the unbreakable bond between humans and the captivating creatures that share our world.
Take a look at more Baby Shower ideas and article here.