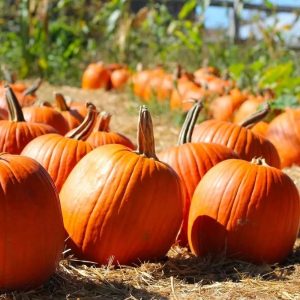 If you are looking for a theme for your halloween party why not consider working out hot to throw a pumpkin patch halloween party. This is a party that promotes the idea of bringing friends and family together. It is a halloween party theme that is great for adults and children alike.
How to Throw a Pumpkin Patch Halloween Party – The Ultimate Guide
In this guide on how to throw a pumpkin patch halloween party we take a look at everything you will need. We will look at the halloween party decorations, party supplies, music, party favors, and food. If you need it to throw a pumpkin patch halloween party we will talk about it here.
Let us start by looking exactly what a pumpkin party halloween party is all about.
What is a Pumpkin Patch Halloween Party
The Pumpkin Patch Halloween Party is a delightful and wholesome celebration that captures the essence of autumn's charm and Halloween spirit. This event brings together friends and family in a rustic setting, reminiscent of a traditional pumpkin patch. The focal point of the gathering is, of course, the pumpkins themselves—vibrant orange orbs that symbolize the harvest season and the approaching festivities. Attendees immerse themselves in the joy of pumpkin picking, selecting the perfect canvas for their creative expressions. From intricate carvings to painted designs, the pumpkins become unique works of art that reflect the personalities of those crafting them.
But it's not just about pumpkins; the Pumpkin Patch Party embraces the warmth of autumn with hayrides, apple cider sipping, and nostalgic games like sack races and bobbing for apples. Guests of all ages gather around bonfires, sharing stories and laughter against the backdrop of crisp fall air. The atmosphere is one of camaraderie, nostalgia, and the simple pleasures of the season.
The Pumpkin Patch Halloween Party is a departure from the spooky and eerie themes commonly associated with Halloween. Instead, it welcomes a sense of togetherness, creativity, and the magic of the changing seasons. It's a celebration that allows us to reconnect with nature, our loved ones, and the joy of creating cherished memories in the heartwarming embrace of autumn's embrace.
Pumpkin Patch Halloween Party Decorations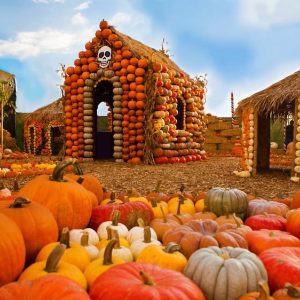 The first thing we need to consider for your pumpkin patch halloween party is the halloween party decorations you will need. Here are some ideas to help you with decorating your room or venue.
Halloween Pumpkins:
The first and most obvious halloween party decorations you simply cannot do without is halloween pumpkins. You have a couple of options when it comes to using pumpkins as decorations for this party. You can head down the artificial pumpkin route or you can carve your own pumpkins.
The cost of artificial pumpkins will most likely be higher than real pumpkins. However, it is worth considering how artificial pumpkins will be more robust, will save you time and can be used year after year.
You can check out artificial pumpkins by clicking here.
Take a look at these pumpkin carving tool sets by clicking here.
Scarecrows:
You may well be sat there wondering why the heck would you even consider a scarecrow as a halloween party decorations. Well, the simple answer is this is a pumpkin patch halloween party so we are looking to decorate your room or venue with all things fall related and a scarecrow fits into that category nicely. They bring a hint of rural charm to your venue which will enhance that pumpkin patch feel.
Take a look at these scarecrows by clicking here.
Candlelit Glow:
Set a warm and inviting ambiance with an array of carved pumpkin luminaries. Place tea lights or battery-operated candles inside hollowed-out pumpkins, casting a gentle, flickering glow that evokes the magic of the season.
In the name of safety we would highly recommend the use of flickering LED candles which you can check out by clicking here.
Nature's Palette:
Embrace the rustic allure of the outdoors with earthy tones and natural textures. Incorporate woven baskets, wooden crates, and plaid fabrics that create a cozy and inviting atmosphere.
Check out this range of plaid fabrics by clicking here.
Check out this range of woven baskets by clicking here.
Check out this range of wooden crates by clicking here.
Pumpkin Pathways:
Guide your guests through the festivities with pumpkin-lined pathways. Use pumpkins as path markers, creating a charming trail that leads to various activity stations or seating areas. Once again we would highly recommend the use of artificial pumpkins when using them as halloween decorations in this way. You check out these artificial pumpkins by clicking here.
Pumpkin Patch Halloween Party Food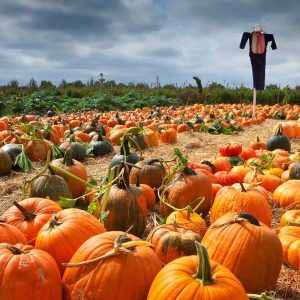 There are plenty of party food ideas you can offer your guests when you throw a pumpkin patch halloween party. Here are just a few ideas for the food you can include on your menu :-
Pumpkin Perfection: Craft a menu that features pumpkin as the star ingredient. Serve pumpkin soup, pumpkin ravioli, and roasted pumpkin slices, allowing guests to savor the rich and earthy flavors.
Harvest-Inspired Fare: Offer a bounty of dishes inspired by the season's harvest. Create a grazing table adorned with charcuterie, artisanal cheeses, fresh fruits, and nuts that evoke the rustic charm of a countryside picnic.
Savory Sensations: Present a selection of autumnal delights such as apple cider braised chicken, honey-glazed ham, and stuffed acorn squash. These hearty dishes capture the essence of fall's comfort cuisine.
Pumpkin Sweet Treats: Delight your guests' palates with a medley of pumpkin-infused desserts. From spiced pumpkin cupcakes to creamy pumpkin cheesecake, each bite embodies the decadence of the season.
Seasonal Sips: Concoct beverages that mirror the flavors of fall. Serve spiced apple cider, pumpkin-flavored lattes, and mulled wine that warm the soul and embrace the essence of autumn.
You probably will not want to allow guests to use your family tableware for a party. There is a little to much of a chance it will get damaged. Instead check out this range of disposable halloween party tableware by clicking here.
Pumpkin Patch Halloween Party Games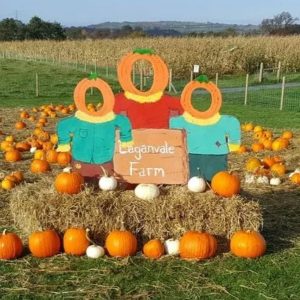 The next thing you should consider when throwing a pumpkin patch halloween party is how you will entertain your guests. You, as with all parties, have music and dancing available to you. But why not consider organizing some halloween party games for your guests to enjoy. Here are some ideas :-
Pumpkin Painting: Set up a pumpkin painting station where guests can unleash their creativity. Provide paints, brushes, and an array of stencils, allowing each guest to design their pumpkin masterpiece.
You will need pumpkin carving tools for this activity which you can check out by clicking here.
Apple Bobbing: Embrace a classic fall tradition with an apple bobbing contest. Fill a large basin with water and floating apples, challenging participants to retrieve apples using only their mouths.
Check out these apple bobbing sets by clicking here.
Corn Maze Adventure: Design a mini corn maze or labyrinth for guests to navigate. This interactive game encourages teamwork and adds an element of excitement to the celebration.
Pumpkin Toss: Organize a friendly pumpkin tossing competition. Guests can take turns tossing small pumpkins into designated targets, aiming for accuracy and precision.
You can check out pumpkin toss games by clicking here.
Harvest Scavenger Hunt: Create a scavenger hunt that leads guests on a journey through the pumpkin patch. Hide clues and small treasures among the pumpkins, challenging participants to solve riddles and uncover hidden surprises.
Pumpkin Patch Halloween Party Music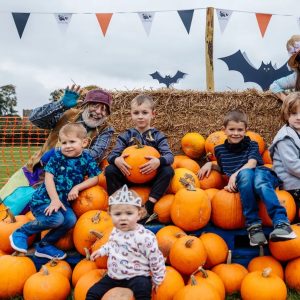 You will undoubtedly want to have the most awesome of music playlists for your party. There are so many halloween themed songs you could include in your playlist. With that in mind you want to make sure you do not have moments where you are struggling to find the next song. To combat this problem we would highly recommend using Amazon Music to create a playlist for your party in advance.
Here are some ideas of songs you could include in you pumpkin patch halloween party :-
Autumn Acoustics: Infuse your playlist with acoustic melodies that evoke the essence of fall. Songs like "Harvest Moon" by Neil Young and "October" by Alessia Cara create an atmosphere of rustic nostalgia.
Folklore and Festivity: Incorporate folk and folk-inspired tracks that celebrate the spirit of community and togetherness. Tunes like "Pumpkin Pie" by Evan Taubenfeld and "Harvest Home" by Big Country embody the joviality of the occasion.
Whimsical Wanderings: Introduce playful and whimsical melodies that capture the joy of the pumpkin patch. Songs like "The Pumpkin Song" by The Brothers Comatose and "Pumpkin Dance" by Pumpkinland shall inspire spontaneous dancing and merriment.
Seasonal Classics: Infuse your playlist with timeless classics that embody the spirit of autumn. Tracks like "Autumn Leaves" by Nat King Cole and "October Song" by Simon & Garfunkel evoke a sense of introspection and seasonal change.
Festive Beats: Set the dance floor alight with energetic tracks that invite guests to let loose and celebrate. Songs like "Monster Mash" by Bobby "Boris" Pickett and "Thriller" by Michael Jackson shall entice all to join in the spirited revelry.
Your best option for music if you are to throw a Pumpkin Patch Halloween Party is Amazon Music. You will never ever be without the perfect song at your fingertips for any party you throw. You can check out the best deals for Amazon Music by clicking here.
Pumpkin Patch Halloween Party Favors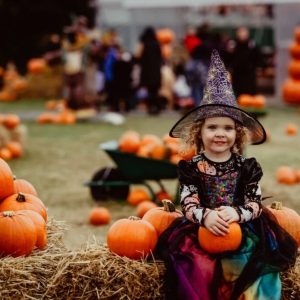 As the laughter of the pumpkin patch celebration lingers in the crisp autumn air, bid farewell to your guests with charming keepsakes that evoke the heartwarming spirit of the event. These carefully selected party favors are tokens of gratitude, reminders of the joyous moments shared amidst the pumpkins and the camaraderie of the Pumpkin Patch Halloween celebration.
1. Harvest-Inspired Treasures: Offer guests small, rustic trinkets that celebrate the beauty of the harvest season. Think miniature pumpkin figurines, leaf-shaped bookmarks, or decorative wooden coasters adorned with fall motifs.
You can find miniature pumpkin figurines by clicking here.
You can find leaf-shaped bookmarks by clicking here.
You can find wooden coasters by clicking here.
2. Pumpkin-Scented Delights: Provide scented candles or sachets infused with the warm, inviting aroma of pumpkin spice. These fragrant favors will invoke memories of the festive gathering whenever they're enjoyed.
You can find scented candles by clicking here.
3. Fall-Themed Treats: Offer individually wrapped pumpkin-flavored cookies, spiced nuts, or caramel apple candies. These delectable treats serve as a sweet reminder of the delightful flavors of the season.
You can find cookies, caramel apple candy and other treats by clicking here.
4. Harvest Harvesters: Gift guests small packets of pumpkin seeds, encouraging them to embrace the joys of gardening and cultivate their own pumpkin patch. Attach a note with planting instructions to inspire their green thumbs.
You can find pumpkin seeds by clicking here.
5. Pumpkin Patch Portraits: Set up a photo booth during the event and provide guests with instant Polaroid-style photos taken amidst the pumpkin patch. These snapshots capture the joy and camaraderie of the celebration, allowing guests to take home tangible memories.
6. Autumnal Accessories: Offer accessories that echo the beauty of fall. Consider giving out cozy scarves, fingerless gloves, or beanies in warm, earthy tones, ensuring your guests stay stylish and comfortable.
You can find cozy scarves by clicking here.
You can find fingerless gloves by clicking here.
You can find beanies by clicking here.
7. Heartfelt Notes: Provide personalized thank-you cards that express your gratitude for their presence. Share a heartfelt message that reflects the warmth and togetherness that defines the Pumpkin Patch Party.
You can find fall themed note pads by clicking here.
What to Wear to a Pumpkin Patch Halloween Party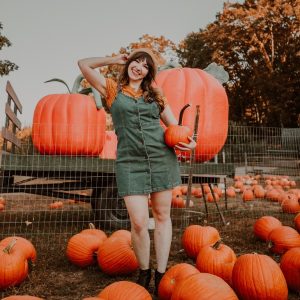 Dressing for a Pumpkin Patch Halloween celebration is an art that combines cozy comfort with rustic charm. As you step into a realm where pumpkins reign and the spirit of fall is palpable, your attire becomes a canvas on which you paint a picture of seasonal elegance.
1. Autumnal Hues: Embrace the rich, warm colors of fall with attire in shades of deep orange, golden yellow, and rustic red. These hues capture the essence of the pumpkin patch and harmonize with the vibrant foliage.
2. Layers of Comfort: Opt for cozy layers that reflect the briskness of the season. Pair a soft sweater with a plaid shirt or a vest, creating an ensemble that's both stylish and practical.
3. Classic Denim: Incorporate denim into your attire for a touch of rustic charm. A well-fitted pair of jeans or a denim skirt pairs perfectly with the casual elegance of the Pumpkin Patch Party.
4. Fall-Inspired Accessories: Complete your look with accessories that pay homage to the pumpkin patch celebration. Consider a pumpkin-themed scarf, leaf-shaped earrings, or a cozy knit beanie that adds a touch of whimsy.
5. Sturdy Footwear: Opt for comfortable, closed-toe shoes suitable for strolling through the pumpkin-filled fields. Boots, loafers, or stylish sneakers are ideal choices that combine fashion and function.
6. Nature's Accents: Incorporate natural elements into your attire, such as a leather belt, wooden jewelry, or a woven tote bag. These accents mirror the rustic charm of the pumpkin patch.
7. Pumpkin Patch Chic: Blend comfort and style effortlessly with a dress that boasts autumnal patterns or fall-inspired prints. A dress exudes elegance while allowing you to move freely amidst the festivities.
As you step into the enchanting embrace of the Pumpkin Patch Halloween party, let your attire embody the essence of the season – a harmonious blend of warmth, style, and a touch of whimsy.
Take a look at more halloween stuff here.