Welcome to a brand new year filled with endless possibilities, and what better way to usher in the dawn of fresh beginnings than by hosting an unforgettable New Year's Day party?
As the clock strikes midnight and the world collectively turns a page, you have the opportunity to set the tone for the year ahead with a celebration that radiates joy, camaraderie, and optimism.
Check out this range of New Year's Day party decorations and supplies sets by clicking here.
How to Throw a New Year's Day Party – The Ultimate Guide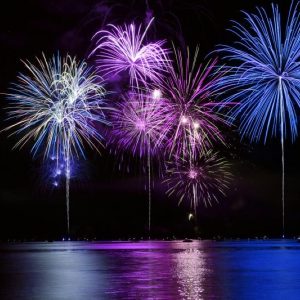 Prepare to embark on a journey through this ultimate guide, where we'll unravel the secrets to throwing a New Year's Day party that leaves a lasting impression on your guests and sets the stage for a year of laughter, connection, and boundless excitement.
From vibrant decorations to delectable treats, exhilarating games to heartwarming traditions, this guide is your compass to orchestrating a remarkable celebration that not only welcomes the new year but also encapsulates the spirit of hope, renewal, and the promise of a brighter tomorrow.
Get ready to raise your glasses and your spirits, as we delve into the art of throwing a New Year's Day party that shines as brightly as the fireworks that light up the night sky.
What is a New Year's Day Party
A New Year's Day party is a jubilant gathering that takes place on the first day of the year, January 1st, to commemorate the beginning of a new year. It is a festive occasion where friends, family, and loved ones come together to celebrate, reflect on the past year, and welcome the fresh opportunities that lie ahead.
This type of party is characterized by its lively and optimistic atmosphere, as people embrace the chance to start anew and set positive intentions for the year ahead. New Year's Day parties can take various forms, from intimate gatherings at home to larger events hosted at venues. Regardless of the size, the focus is on creating an enjoyable and memorable experience that captures the essence of new beginnings.
During a New Year's Day party, guests often engage in a range of activities, such as sharing resolutions, enjoying delicious food and drinks, participating in games and entertainment, and watching fireworks or other celebratory displays. It's a time to express gratitude, connect with loved ones, and celebrate the potential of the coming year in a spirit of joy and camaraderie.
Check out this range of New Year's Day party decorations and supplies sets by clicking here.
New Year's Day Party Decorations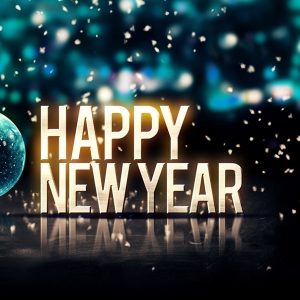 New Year's Day party decorations play a crucial role in setting the festive tone and creating a vibrant atmosphere for this celebratory occasion. These decorations are designed to reflect the spirit of new beginnings, optimism, and the anticipation of a fresh year ahead.
Banners and Backdrops: Welcome guests with eye-catching banners and backdrops featuring phrases like "Happy New Year" or "Cheers to a New Beginning." These decorations serve as focal points and provide the perfect backdrop for photos and memories.
Check out these new years backdrops by clicking here.
Balloons and Confetti: Fill the space with an array of colorful balloons and confetti to add a sense of excitement and joy. Balloons can be arranged in elegant bouquets or creatively scattered throughout the party area.
Check out these confetti balloons by clicking here.
Table Centerpieces: Create visually appealing table centerpieces with items like glittering vases, candle holders, or floral arrangements. Incorporate elements that symbolize luck, fortune, and renewal, such as four-leaf clovers, horseshoes, and budding flowers.
Check out these new years table centerpieces by clicking here.
Sparkling Lights: Enhance the ambiance with twinkling fairy lights, string lights, or lanterns. These lights can be draped across walls, ceilings, or outdoor spaces, casting a warm and inviting glow.
Check out these sparkling fairy lights by clicking here.
Themed Decor: Consider a specific theme for your New Year's Day party decorations, such as a glamorous "Hollywood Red Carpet" style or a glittering "Midnight Masquerade." Themed decor adds an extra layer of creativity and engagement for your guests.
Clocks and Hourglasses: Emphasize the countdown to midnight by incorporating clocks and hourglasses into your decor. These symbols serve as a reminder of the transition from one year to the next and add an element of anticipation.
Check out these countdown clocks by clicking here.
Photo Booth: Set up a photo booth with fun props like oversized glasses, hats, and mustaches, allowing guests to capture memorable moments throughout the celebration.
Check out these new years photo props by clicking here.
Glitter and Metallics: Use metallic and glittering accents in your decorations to evoke a sense of luxury and celebration. Gold, silver, and rose gold accents can be incorporated into tableware, banners, and other decor elements.
Check out these glitter decorations by clicking here.
Resolution Wall: Create a dedicated space where guests can write down their New Year's resolutions or aspirations for the upcoming year. This interactive element encourages reflection and a shared sense of purpose.
By carefully selecting and arranging these decorations, you can transform your New Year's Day party into an unforgettable experience that embodies the spirit of hope, renewal, and joy as you welcome the dawn of a new year.
New Year's Day Party Food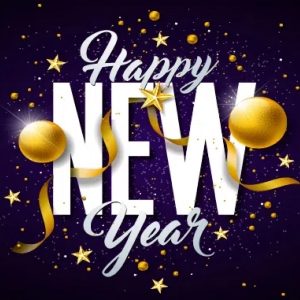 New Year's Day party food is a delightful way to indulge in flavors that symbolize prosperity, good fortune, and a fresh start. As you gather with friends and family to celebrate the beginning of a new year, consider incorporating a mix of traditional and innovative dishes that reflect the spirit of the occasion.
Lucky Foods: Many cultures have specific foods that are believed to bring luck and prosperity in the new year. Black-eyed peas, lentils, and collard greens are popular choices due to their symbolic significance. Black-eyed peas resemble coins, lentils resemble wealth, and collard greens represent money.
Brunch Delights: Hosting a brunch-style New Year's Day party? Offer a variety of delectable options such as quiches, breakfast casseroles, smoked salmon platters, and fresh fruit assortments. Brunch-themed foods are perfect for creating a relaxed and celebratory atmosphere.
Elegant Appetizers: Elevate the culinary experience with elegant appetizers like stuffed mushrooms, shrimp cocktail, and mini sliders. These bite-sized delights are easy to enjoy while mingling and socializing.
Champagne and Mocktails: Toast to the new year with glasses of bubbly champagne or sparkling wine. For non-alcoholic options, create colorful mocktails using fresh fruit juices, sparkling water, and creative garnishes.
Finger Foods: Incorporate a variety of finger foods that guests can enjoy throughout the party. This could include cheese platters, charcuterie boards, sliders, mini sandwiches, and bite-sized desserts.
International Flavors: Embrace the multicultural spirit of the holiday by featuring dishes from around the world. Consider adding a global twist with appetizers like sushi rolls, empanadas, samosas, or spring rolls.
Dessert Extravaganza: Create a dessert table adorned with an array of sweet treats. Offer a selection of cakes, cookies, pastries, and fruit tarts for guests to indulge in as they welcome the new year.
Customized Sweets: Personalize the celebration by including treats with "2023" or "Happy New Year" decorations. Customized cupcakes, cookies, or even a cake can add a unique touch to the dessert spread.
Late-Night Snacks: Keep the energy going into the early hours of the year with late-night snack options. Set up a station with popcorn, sliders, nachos, or mini pizzas for guests to enjoy as the party continues.
Resolution-Inspired Dishes: Get creative by offering dishes that tie into common New Year's resolutions. For example, offer a selection of healthy salads, smoothies, or light entrees for those looking to start the year on a health-conscious note.
Crafting a diverse and tantalizing menu for your New Year's Day party ensures that your guests will not only enjoy delicious food but also appreciate the thoughtful touches that make the celebration truly memorable.
Check out this range of New Years Day tableware by clicking here.
New Year's Day Party Games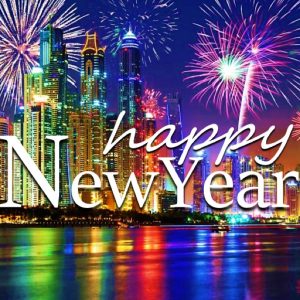 New Year's Day party games are a fantastic way to infuse your celebration with laughter, friendly competition, and a sense of camaraderie. Whether you're hosting an intimate gathering or a larger event, incorporating engaging games can keep the festive spirit alive and create lasting memories.
Trivia Time: Test your guests' knowledge with a New Year's trivia game. Create a list of fun and intriguing questions related to historical events, pop culture, and traditions associated with New Year's celebrations. Divide guests into teams and let the trivia showdown begin.
Check out these trivia game by clicking here.
Resolution Charades: Put a creative twist on the classic game of charades by focusing on New Year's resolutions. Write down a variety of popular resolutions on individual cards, and have participants act them out without using any words. It's a hilarious way to get everyone involved and guessing.
Check out this game of charades by clicking here.
Countdown Scavenger Hunt: Organize a scavenger hunt that counts down to the stroke of midnight. Hide clues around the party venue, each leading to the next clue and eventually to a grand prize. This interactive game adds an element of excitement and anticipation to the celebration.
Check out this range of scavenger hunt games by clicking here.
Resolution Board: Provide guests with a "Resolution Board" where they can write down their goals and aspirations for the upcoming year. Display the board prominently and encourage everyone to share their resolutions. It's a thoughtful and inspiring activity that fosters meaningful conversations.
New Year's Bingo: Create bingo cards with words or phrases associated with New Year's, such as "fireworks," "champagne," or "party hat." As guests spot these items or experiences throughout the evening, they can mark them off on their bingo cards. Offer small prizes for those who get a bingo.
Check out this range of bingo games by clicking here.
Memory Lane Game: Set up a table with a collection of items from the past year, such as newspaper headlines, popular songs, movie posters, and more. Challenge guests to recall significant events and trends from the previous year. It's a nostalgic way to reflect on the year that's ending.
Resolution Guessing Game: Have guests write down a New Year's resolution on a piece of paper without signing their names. Collect the resolutions in a bowl, mix them up, and read them aloud. Guests then try to guess who wrote each resolution. This game can lead to surprising revelations and laughter.
New Year's Charades: Create a list of New Year's-related phrases or activities and have participants take turns acting them out. From "watching the ball drop" to "making a toast," this game is sure to spark laughter and lively interactions.
Check out this range of charades games by clicking here.
Celebrity Look-Alike: Encourage guests to come dressed as their favorite celebrities or historical figures. Throughout the party, have a "Celebrity Look-Alike" contest where everyone gets to vote for the best costume. Offer a fun prize for the winner.
Resolution Wall: Set up a designated area where guests can write down their resolutions on sticky notes and add them to a "Resolution Wall." This visual display of goals and intentions serves as a motivational focal point for the party.
Incorporating these engaging and entertaining New Year's Day party games will ensure that your guests have a blast while celebrating the arrival of the new year. These activities create opportunities for laughter, connection, and shared enjoyment as you ring in a fresh start together.
New Year's Day Party Music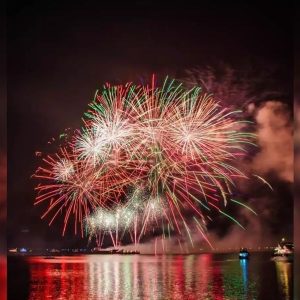 New Year's Day party music sets the tone for a lively and festive atmosphere, creating a backdrop of excitement and celebration. As you plan your ultimate New Year's Day party, selecting the right music playlist is essential to keep your guests dancing, mingling, and embracing the spirit of the occasion.
Energetic Classics: Include timeless hits that never fail to get people on their feet. Songs like "Celebration" by Kool & The Gang, "Don't Stop 'Til You Get Enough" by Michael Jackson, and "Dancing Queen" by ABBA are sure to fill the room with energy and joy.
Upbeat Pop Hits: Add recent pop hits that everyone can sing along to. Tracks like "Uptown Funk" by Mark Ronson ft. Bruno Mars, "Can't Stop the Feeling!" by Justin Timberlake, and "Shape of You" by Ed Sheeran are guaranteed to keep the party vibe going strong.
Throwback Jams: Incorporate some throwback tunes from past decades that will ignite nostalgia and create a sense of connection among your guests. Consider songs like "Billie Jean" by Michael Jackson, "Livin' on a Prayer" by Bon Jovi, and "Stayin' Alive" by Bee Gees.
Dance Floor Anthems: Include dance floor anthems that encourage everyone to show off their best moves. Tracks like "Wake Me Up" by Avicii, "Get Lucky" by Daft Punk ft. Pharrell Williams, and "Shape of My Heart" by Sting will keep the party grooving well into the night.
Cultural and Thematic Selections: Depending on your party's theme or cultural influences, consider adding music that reflects those elements. For instance, if you're hosting a globally inspired celebration, include songs from various cultures to create a vibrant and diverse musical experience.
Chill and Unwind: Create moments of relaxation and conversation with some mellow tunes. Songs like "Sunday Morning" by Maroon 5, "Riptide" by Vance Joy, and "Perfect" by Ed Sheeran offer a soothing backdrop for guests to unwind and connect.
Midnight Countdown Playlist: As the clock nears midnight, curate a playlist of songs that build anticipation and excitement for the countdown to the new year. Include hits like "New Year's Day" by U2, "Auld Lang Syne," and any other upbeat songs that symbolize new beginnings.
Guest Requests: Allow your guests to get involved by taking song requests throughout the party. Set up a designated area where they can jot down their favorite tracks, ensuring that everyone's musical tastes are represented.
Custom Mixes: Consider creating custom mixes or mashups that seamlessly blend different genres and eras, keeping the music fresh and unpredictable. This can elevate the party atmosphere and keep your guests engaged and entertained.
Live Performances: If you have access to live musical talent, such as a local band or DJ, consider incorporating live performances into your New Year's Day party. Live music adds an extra layer of excitement and creates an immersive experience for your guests.
By curating a diverse and dynamic music playlist, you'll be able to elevate the ambiance of your New Year's Day party and provide a soundtrack that resonates with your guests. From high-energy dance tracks to soulful tunes that inspire reflection, the right music selection will enhance the festive spirit and make your celebration truly unforgettable.
Your best option for music if you are to throw a New Year's Day party is Amazon Music. You will never ever be without the perfect song at your fingertips for any party you throw. You can check out the best deals for Amazon Music by clicking here.
New Year's Day Party Favors
As the clock strikes midnight and the confetti settles, it's time to bid farewell to your New Year's Day party. But before your guests head home, why not leave them with a memorable token of the festive celebration? New Year's Day party favors are a delightful way to express gratitude and extend the merriment beyond the event. These small yet thoughtful gifts serve as a reminder of the wonderful time shared and leave your guests with a lasting impression.
Customized Champagne Flutes: Raise a toast to the new year with personalized champagne flutes. Engrave each flute with the event date, a cheerful message, or the guest's name. Not only will they cherish this elegant keepsake, but they'll also be ready to clink glasses whenever they celebrate future milestones.
Check out these champagne flutes by clicking here.
Festive Party Hats and Accessories: Equip your guests with stylish and playful party hats, tiaras, and wearables that they can sport throughout the evening. These accessories add a touch of fun and create fantastic photo opportunities, ensuring everyone leaves with a joyful memory.
Check out these party hats by clicking here.
Sparkling Noisemakers: Send your guests off with a literal bang by providing them with sparkling noisemakers. These handheld party favors emit cheerful sounds and sparkles, adding an extra layer of excitement to the festive atmosphere.
New Year's Day Countdown Clocks: Give your guests a mini countdown clock that can be set to the next New Year's Eve. It's a unique and practical favor that allows them to relive the anticipation and excitement of ringing in the new year.
Check out these countdown clocks by clicking here.
Personalized Calendars: Kick-start the year with personalized calendars featuring memorable photos from the party or inspirational quotes. Your guests will appreciate the thoughtfulness of this practical and meaningful gift.
Check out these calenders by clicking here.
Good Luck Charms: Embrace the tradition of gifting good luck charms for the new year. Whether it's a four-leaf clover, a lucky horseshoe, or a symbolic trinket, these charms convey wishes of prosperity and positivity.
Check out these god luck charms by clicking here.
Scented Candles: Light up your guests' homes with scented candles that evoke the festive spirit. Choose fragrances that remind them of the celebration, such as champagne, vanilla, or winter spices.
Check out these scented candles by clicking here.
Mini Champagne Bottles: Provide miniature bottles of champagne or sparkling cider for your guests to take home and enjoy later. Add a personalized label to make it a special and indulgent treat.
Check out these mini champagne bottles by clicking here.
Customized Keychains: Craft custom keychains with a New Year's theme, featuring designs like fireworks, party hats, or the iconic "2023" numeral. These practical souvenirs will serve as a daily reminder of the festivities.
Check out these custom keychains by clicking here.
Message in a Bottle: Encourage your guests to jot down their wishes and resolutions for the coming year and seal them in a decorative bottle. It's a heartfelt way to inspire reflection and optimism.
Check out these message in a bottle by clicking here.
Mini Photo Frames: Capture the spirit of the event by providing guests with mini photo frames. Insert a snapshot from the party or leave it blank for them to fill with their favorite memories.
Check out these mini photo frames by clicking here.
Eco-Friendly Plant Seeds: Give the gift of growth and renewal with packets of flower or herb seeds. Your guests can plant these seeds and watch them bloom, symbolizing the fresh start of the new year.
By offering New Year's Day party favors, you're extending your gratitude and ensuring that your guests leave with a piece of the celebration in their hands. These thoughtful tokens of appreciation add an extra layer of joy to the occasion and contribute to the overall festive atmosphere. Whether it's a keepsake they can cherish or an item that represents good fortune, your party favors will leave a lasting impression that carries the spirit of the celebration into the days ahead.
What to Wear to a New Year's Day Party
As you step into the first day of the new year, what you wear sets the tone for the months ahead. A New Year's Day party calls for an ensemble that balances comfort, elegance, and a touch of celebratory flair. Whether you're continuing the festivities from the previous night or hosting a daytime gathering, selecting the perfect outfit ensures you greet the year with confidence and style.
Casual Chic: If your New Year's Day party has a relaxed and cozy vibe, opt for a casual yet polished look. Pair dark jeans or tailored trousers with a stylish sweater or a crisp button-down shirt. Layer with a classic blazer or a fashionable cardigan for added warmth and sophistication. Complete the outfit with comfortable yet fashionable footwear, such as loafers or ankle boots.
Elegant Dresses: For a more formal New Year's Day affair, slip into an elegant dress that exudes timeless charm. Choose a knee-length or midi dress in rich jewel tones, classic black, or winter whites. Look for details like lace, sequins, or metallic accents to add a touch of glamour. Pair your dress with elegant heels or ankle boots and accessorize with statement jewelry to complete the look.
Cozy Knits: Embrace the winter season by embracing cozy knits. Opt for a chunky sweater dress paired with thick tights or leggings for comfort and warmth. Layer with a tailored coat or a stylish trench for a chic outerwear option. Don't forget to accessorize with a cozy scarf, beanie, and ankle boots for a stylish yet weather-appropriate ensemble.
Smart Casual Jumpsuits: Jumpsuits have become a versatile and stylish option for various occasions, including New Year's Day parties. Choose a well-fitted jumpsuit in a solid color or a subtle pattern. Layer with a tailored blazer or a statement belt to add structure and visual interest. Complete the look with heels or heeled ankle boots for a touch of sophistication.
Monochromatic Ensemble: Create a sleek and sophisticated look by embracing a monochromatic color palette. Opt for an all-black or all-white ensemble for a polished and modern aesthetic. Mix different textures and fabrics within the same color family to add depth and dimension to your outfit. Accessorize with contrasting or metallic accessories to make a bold statement.
Statement Outerwear: If your New Year's Day party involves spending time outdoors, make your outerwear the focal point of your outfit. Choose a statement coat or a faux fur jacket that adds a pop of color or texture to your ensemble. Pair it with a simple dress or jeans and a sweater to create a cohesive look that balances functionality and style.
Festive Accessories: Elevate your New Year's Day look with festive accessories that reflect the celebratory spirit. Add a touch of glamour with statement earrings, a sparkly clutch, or a sequined headband. These accessories can instantly transform a simple outfit into a dazzling ensemble.
Comfortable Footwear: Whatever outfit you choose, make sure to prioritize comfort when selecting footwear. Opt for shoes that allow you to move, mingle, and dance comfortably throughout the festivities. Whether you prefer stylish flats, heeled boots, or dressy sneakers, ensure your footwear complements your overall look and keeps you feeling confident.
When deciding what to wear to a New Year's Day party, consider the event's atmosphere, location, and dress code. Whether you lean towards casual chic or embrace elegant dresses, your outfit should reflect your personal style while embracing the festive and hopeful spirit of the new year. As you celebrate new beginnings and cherished moments, let your attire showcase your enthusiasm and set a positive tone for the exciting year ahead.
Check out this range of New Year's Day party decorations and supplies sets by clicking here.
Take a look at more party ideas and article here.