Throwing a Taylor Swift themed party is one of the most popular ideas for a party of any descriptions. Whether that happens to be a birthday party or any other celebration it is hard to argue that a Taylor Swift party is as popular as the singer herself. Of course, as with any party, you need to arrange some party games for your guests. Here we take a look at 18 of the best ideas for Taylor Swift party games.
18 Ideas for Taylor Swift Party Games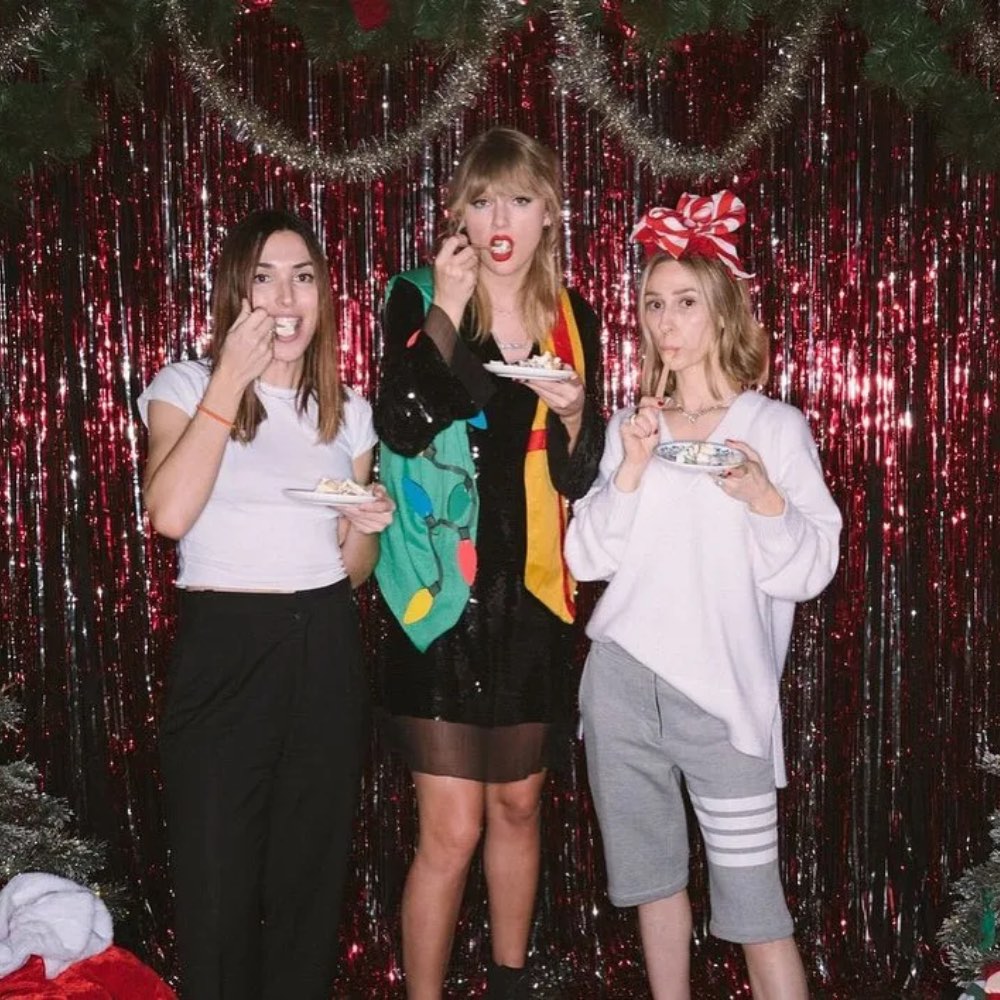 Here are some truly superb ideas for games you can arrange for pretty much any kind of Taylor Swift party. Whatever the occasion happens to be that you are celebrating these Taylor Swift games are all guaranteed to put a smile on Swiftie fans of all ages.
1 – Taylor Swift Trivia
When it comes to party games what better game is there than a trivia quiz. In this instance you can design a quiz that will test the knowledge of the biggest Taylor Swift fans in the room.
You could create questions to test guests knowledge of Taylor Swift's life and career with a trivia game. You can ask questions about her albums, songs, and personal life.
Here are just a few ideas of Taylor Swift trivia questions you could use in your quiz :-
What was Taylor Swift's debut studio album released in 2006?
Which song earned Taylor Swift her first Grammy Award for "Best Female Country Vocal Performance"?
In 2014, Taylor Swift released an album that marked her transition to pop music. What was its title?
What is the name of Taylor Swift's 2020 album that she recorded during the COVID-19 lockdown?
Which song includes the lyrics "Cause the players gonna play, play, play, play, play"?
Taylor Swift is known for her close friendships with several celebrities. Who is one of her best friends and a fellow pop star?
What is the title of Taylor Swift's 2021 re-recorded version of her 2008 album?
In which movie did Taylor Swift make her acting debut in 2010?
Taylor Swift has won numerous Billboard Music Awards. How many times has she won the "Top Female Artist" award?
What is the name of the documentary film released in 2020 that provides an intimate look at Taylor Swift's life and career?
You can find a complete Taylor Swift quiz with answers here.
2 – Name That Taylor Swift Song
Name that song is yet another truly wonderful Taylor Swift party game. Simply make sure you have a good selection of Taylor Swift songs at hand. Then play a few seconds of each song and challenge your guests to guess that song.
You could create a Taylor Swift playlist for this game so you have all the songs you need just the press of a button away.
We would highly recommend a subscription to Amazon Music as this will give you access to all of Taylor Swift's songs. You can check out Amazon Music and current deals on subscriptions by clicking here.
3 – Taylor Swift Lyric Challenge
If name that Taylor Swift song is not your idea of a fun Taylor Swift party game why not create a Taylor Swift lyric challenge.
Print out a list of Taylor Swift lyrics with a few words missing. Guests must then fill in the blanks with the correct words. This is a party game that is perfect for Taylor Swift fans. You could include some lesser known Taylor Swift songs to really challenge the knowledge of your guests.
4 – Swiftie Karaoke
Possibly the most popular Taylor Swift party game that anyone could ever think of is Taylor Swift karaoke. After all there is not a Taylor Swift fan out there who does not love to singalong with their favorite songs.
You can buy a karaoke machine quite cheaply or use a karaoke app on your smartphone with a selection of Taylor Swift songs. Let your guests channel their inner pop star and they will have the time of their life.
Check out these simple and budget friendly akaroke machines by clicking here.
5 – Guess the Album
If you are looking for the ultimate Taylor Swift party game that will test the knowledge of even her most hardcore game why not consider a guess the album game. Pretty much any true Taylor Swift fan will be able to guess the song after hear only a small section of it. However, when you ask which album a song is from you have a whole new level of knowledge that is needed.
Alternatively you could simply show guests snippets of Taylor Swift's album covers and have them guess which album it belongs to.
Whichever version of this game you choose your guests will have a great time.
6 – Taylor Swift Pictionary
Pretty much anyone who is anyone will be familiar with the hugely popular game that is Pictionary. If you are throwing a Taylor Swift themed party you can quite easily take the game of Pictionary and add a Taylor Swift twist to it.
Simply put Taylor Swift-related words or phrases into a hat and have guests draw and guess what's on the paper.
What could possibly be an easier or more fun party game to arrange?
7 – Taylor Swift Song Scramble
If you are looking for a traditional board game to play at your party why not arrange a game of Scramble for your guests to play. Of course you will be putting a Taylor Swift twist to this game of Scramble. You can scramble the letters of Taylor Swift song titles, and have guests unscramble them. The first guest who manages to guess the Taylor Swift song wins.
8 – Dance-Off
Judging by scenes from any Taylor Swift concert it seems to be that Taylor Swift fans love to dance. This means a dance-off could well be considered to be one of the best ever Taylor Swift party games.
Make sure you have some of the most popular Taylor Swift songs ready and have your guests enjoy a dance-off to them. You can give out extra bonus points for creativity and enthusiasm.
9 – Taylor Swift Charades
Add a unique and interactive twist to your Taylor Swift-themed party with "Taylor Swift Charades." In this game, your guests act out Taylor Swift songs and albums without using words. Here's how to set it up:
Preparation: Create a list of Taylor Swift songs and albums for the game. Gather some simple props or accessories related to the lyrics, music videos, or album artwork.
Team Formation: Divide your guests into teams. Each team will take turns acting out the songs or albums.
How to Play: Teams select a representative to act out a Taylor Swift song or album without using words. Set a time limit for each round, and keep score to determine the winning team.
Props and Creativity: Encourage players to use props creatively to represent the song or album. Embrace Taylor Swift aesthetics by dressing up as different Taylor Swift eras.
Competition or Casual: You can play for fun or make it a competitive game with prizes for the winners.
Capture the Moments: Don't forget to take pictures of the amusing charades performances to create lasting memories of your Taylor Swift-themed party.
"Taylor Swift Charades" is a hilarious and engaging game that will have your guests laughing and bonding over their shared love for Taylor Swift's music. It's a fantastic way to test your Swiftie knowledge and creativity, making it an essential addition to your Taylor Swift party lineup. So, let the acting begin, and watch as your guests bring Taylor's songs and albums to life through their imaginative charades interpretations.
10 – Taylor Swift Album Cover Recreation
Taylor Swift album covers have become as iconic as the albums themselves. With this in mind one of the best Taylor Swift party games you could offer your guests is an album cover recreation game.
You can provide craft supplies and have guests recreate their favorite Taylor Swift album cover. You can give out prizes for the best replicas.
11 – Swiftie Dress-up
Another truly wonderful and fun idea for a Taylor Swift party games is a fancy dress competition. You can ask your guests to dress up as their favorite Taylor Swift era, album, or music video. Simply provide a wide variety of clothing for your guests to chose from.
You can then give our a prize for the best Taylor Swift costume.
12 – Taylor Swift Bingo
Another classic game that can quickly and easily be adapted to be a Taylor Swift party game is bingo. What makes this game really cool for a party is that the majority of people already know how to play it.
To make this a Taylor Swift bingo game you can create bingo cards with Taylor Swift-related pictures or song titles and play a few rounds.
13 – Pin the Heart on Taylor
Instead of playing pin the tale on the donkey you could play pin the heart on Taylor Swift. This is one of the best and easiest of all Taylor Swift party games. Simply blindfold guests try to pin a heart on a poster of Taylor Swift.
14 – Taylor Swift Memory Game
The Taylor Swift Memory Game is a delightful and challenging addition to your Taylor Swift-themed party. In this game, your guests can put their Swiftie knowledge to the test by matching pairs of Taylor Swift-related cards. Here's how it works:
Set-Up: Prepare a deck of cards with Taylor Swift-related images, lyrics, album covers, and memorable moments. Ensure you have pairs of each card, face down on a table or game area.
Gameplay: Guests take turns flipping over two cards to find a match. The objective is to remember the positions of the cards and make pairs. When a player successfully matches a pair, they get to keep the cards and earn a point.
Swiftie Twist: To add a Taylor Swift twist, you can include special cards like Taylor Swift herself, her albums, or her iconic outfits. When these special cards are matched, players can earn bonus points or unique rewards.
Competition or Casual: You can play this game for fun, or make it competitive by keeping track of points. Consider offering Taylor Swift-themed prizes for the winners, such as her albums, posters, or memorabilia.
The Taylor Swift Memory Game is not only entertaining but also a great way to celebrate the artist's career while challenging your guests' memory skills. It's a perfect addition to your Taylor Swift party, allowing Swifties to showcase their knowledge and enjoy some friendly competition.
15 – Taylor Swift Sing-Along
This is very similar to a a Taylor Swift karaoke just without the karaoke machine. Simply have a sing-along session with some of Taylor's biggest hits. Provide lyrics sheets for everyone to join in.
16 – Swiftie Scavenger Hunt
A scavenger hunt is always a popular game at any type of party. This is especially true if the majority of guests are young. You can organize a scavenger hunt with clues related to Taylor Swift. Participants must follow the clues to find hidden treasures or lyrics placed around your party venue.
17 – Guess the Taylor Swift Quote
Guess the Taylor Swift quote is a truly great idea for a party game. It is also really easy to put together and Talyor Swift plans of all ages will love it. Simply share quotes from Taylor Swift interviews or social media, and have guests guess whether they're real or made up.
18 – Taylor Swift Costume Fashion Show
Our final idea for Taylor Swift party games at your next party is a Taylor Swift costume and fashion show. You can allow guests to strut their stuff while dressed as their favorite Taylor Swift personas. Encourage them to walk the "catwalk" and showcase their costumes.
Check out more party games and party game ideas.